Iran
Tehran to host 10th ICIM conference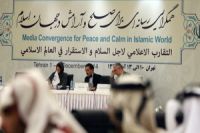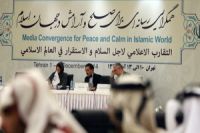 Iran will host the 10th Session of the Islamic Conference of Information Ministers (ICIM), which will focus on the most pressing issues in the Muslim world including Islamophobia.
According to the reports, the two-day event, with the theme of "Media Convergence for Peace and Calm in the Islamic World," will start in Tehran on December 3.
Iranian Culture Minister Ali Jannati and Secretary General of the Organization of Islamic Cooperation (OIC) Iyad Ameen Madani will participate in the opening of the event.
The session will focus on a number of key issues in the field of information, including the role of media in supporting the Palestinian cause by exposing the Israeli atrocities against Palestinian people and Tel Aviv's attempts to Judaize Jerusalem al-Quds.
Participants will also discuss information-related measures, in cooperation with information institutions in OIC member states and international information institutions, to counter extremism and Islamophobia.
Meanwhile, experts from the ICIM began their meeting earlier on Monday to highlight the role of media in Muslim nations in the fight against violence and extremism in the region and the world.