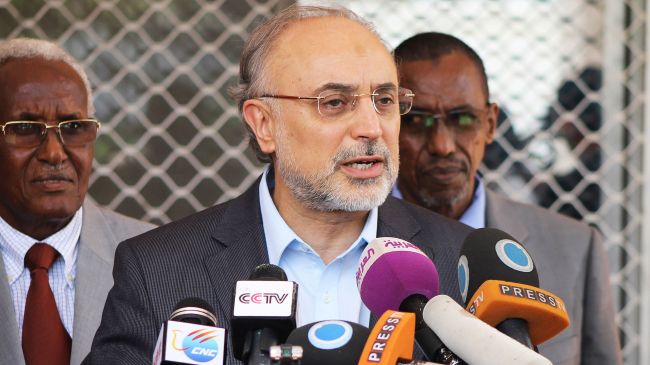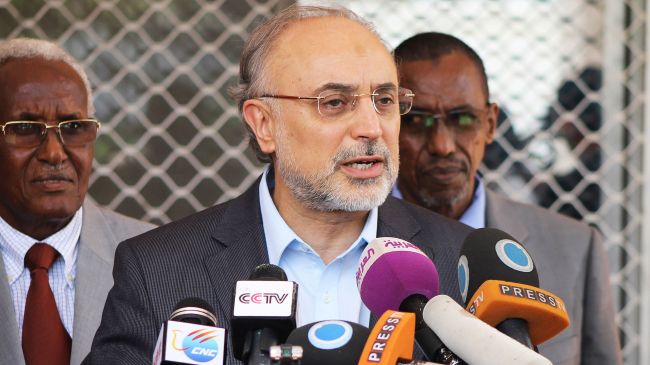 Iran Foreign Minister Ali Akbar Salehi says the meeting of the Friends of Syria will be held in Iranian capital, Tehran, in the near future.
Salehi said on Wednesday that the meeting will be held in Tehran on May 29 and a number of countries have been invited to attend.
"We agree with the outlines of Egypt's proposal on Syria," Salehi added.
During a summit of the Organization of Islamic Cooperation (OIC) in Mecca in August 2012, Egypt President Mohamed Morsi presented an initiative to establish a contact group on Syria comprising Iran, Egypt, Turkey, and Saudi Arabia.
A high-level meeting of the group was held on September 17, 2012, about a week after preparatory talks in the Egyptian capital, Cairo, by lower-ranking officials from the four countries.
Syria has been experiencing unrest since March 2011, and many people, including large numbers of Syrian troops and security personnel, have been killed in the violence.
Commenting on his trip to Saudi Arabia, Salehi said, "We had clear and transparent talks with [Saudi Foreign Minister] Saud al-Faisal on bilateral, regional and international issues."
"God willing, a new chapter will soon open in bilateral relations between Iran and Saudi Arabia," the Iranian foreign minister said, adding that certain disagreements would be resolved through continuous talks.
Salehi visited Saudi Arabia earlier this week to attend ministerial meeting of the Organization of Islamic Cooperation (OIC) Contact Group on the crisis in Mali.