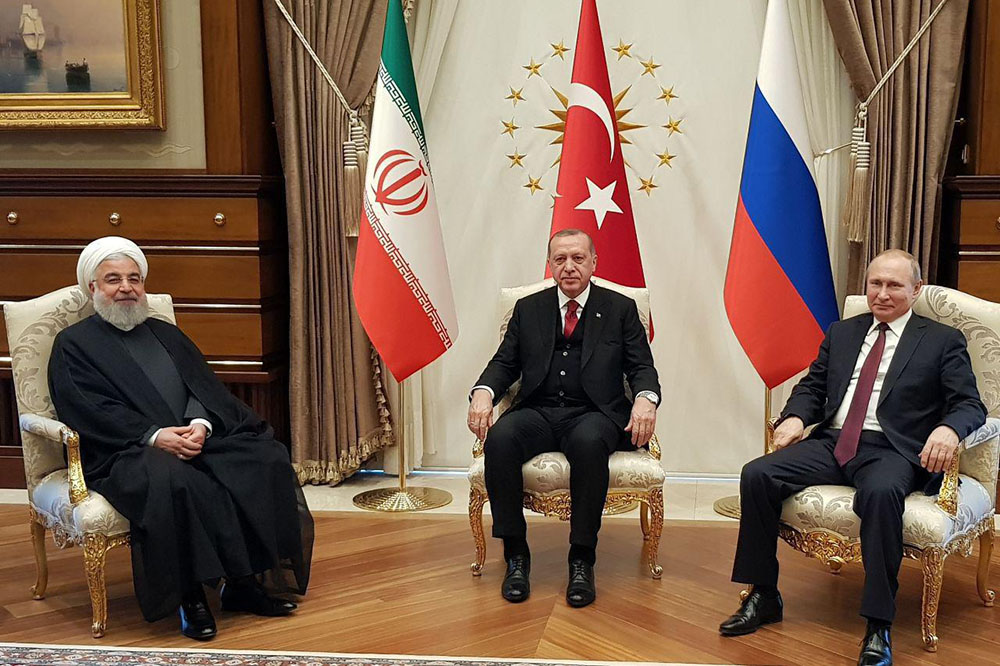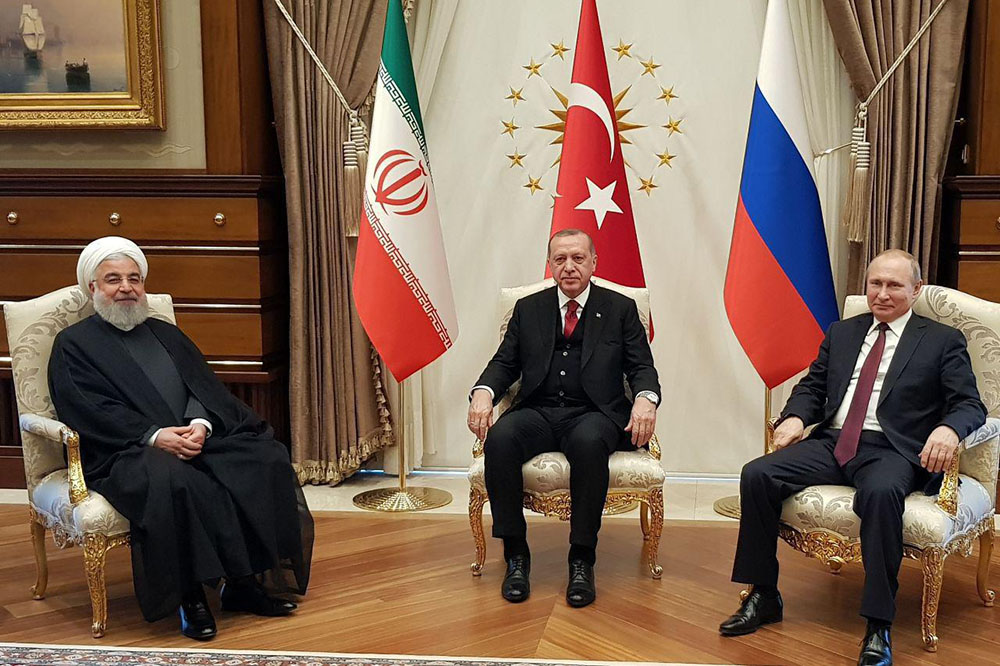 During trilateral summit of the Iranian, Turkish and Russian presidents in Ankara on Syrian developments, it was decided that Tehran host the next round of the meeting.
The date of the next meeting on Syria has not been set yet, but the trio in a press conference after the meeting underlined the need for holding it in near future.
In the Wednesday's meeting, leaders of the three states discussed Syrian developments and implementation of Astana agreements as well as results of their earlier meeting in Sochi.
At the end of the meeting, the three countries issued a statement underlining that Syrian crisis has no military solution.
Foreign Minister Mohammad Javad Zarif and Sergei Lavrov and Mevlut Cavusoglu, his Russian and Turkish counterparts respectively, also attended the meeting in Ankara.
The meeting was the second round of trio's talks in continuation of Astana talks and Sochi summit which had been planned to help promote cooperation to find a solution to the civil war in Syria.
The first round of presidential talks was convened in the Black Sea resort of Sochi in November 2017.
Moscow, Tehran and Ankara are guarantors of the Syria peace process, an initiative brokered in the Kazakh capital of Astana to find a peaceful solution to the Syria war.