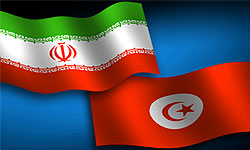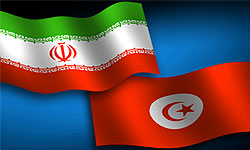 A senior Tunisian analyst and university professor underlined the necessity of unity among Shiite and Sunni Muslim communities throughout the world, and underlined that the Iranian and Tunisian nations can expand increasingly intimate ties and cooperation away from their religious differences.
Speaking to FNA on Sunday, President of Al-Zaytoonah University Abdoljalil Salem stressed that the Shiite-majority Iran and the Sunni-majority Tunisia are capable of bolstering their relations by avoiding sectarian differences and strengthening common Islamic views and beliefs.
"We want deep relations with Iran," he added, saying that the radical Salafists and Wahhabis who form two minority groups in Tunisia are the only ones who are seeking to create a rift between the Shiite and Sunni Muslims and oppose strong ties with the Islamic Republic of Iran.
Wahhabi and Salafi groups are a minority of Sunni Muslims who mostly reside in Saudi Arabia and are controlled by Riyadh.
Salem also reiterated that sowing discord among Shiite and Sunni Muslims will merely benefit the western countries and the enemies of the Muslim world.
Iranian officials, including Supreme Leader of the Islamic Revolution Ayatollah Seyed Ali Khamenei, have repeatedly called on the worldwide Muslims to enhance unity and solidarity to defuse enemy plots.
The Leader of Islamic Ummah and Opppressed People Imam Sayyed Ali Khamenei said during an address to a group of Iranian officials, ambassadors of Muslim states and Iranian people in September that Muslim nations should get closer to each other day by day and move in line with unity because that's the sole way of campaign against enemies of Islam.