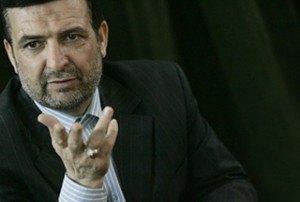 IRI Ambassador in Baghdad said "the Islamic Republic of Iran welcomes Iraqiya alliance members in Tehran."
Hassan Kazemi Qomi in a press conference Saturday evening pointed to constructive interaction between Iran and the party leader in Iraq adding that Sunni members of the Iraqiya list were willing to travel to Iran.
In Iraqi March 7 parliamentary election, Iraqiya list won the majority in Sunni Arab provinces and took the largest share of the national vote with 91 parliamentary seats.
Kazemi Qomi emphasized on the need for a powerful and independent government formed from all lists.
IRI ambassador to Iraq also said Iraqi delegations come to Iran merely to exchange views adding that none of the tribes should be pushed aside and that Iraqis pursue their own interests in the new Iraq.