Palestine
Tel Aviv demo decries Israel's brutal war on Gaza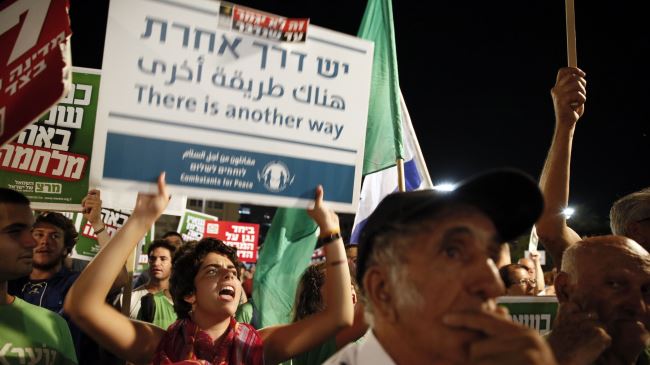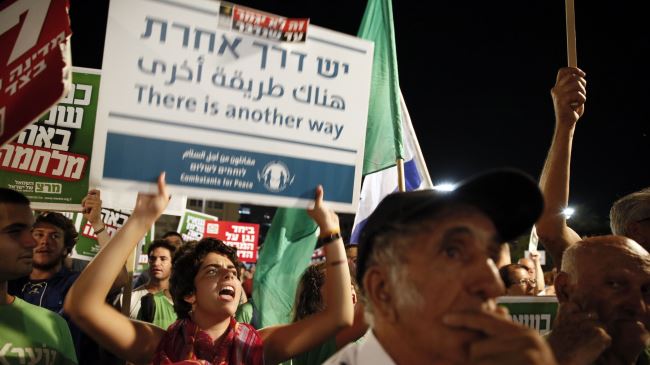 A large number of protesters have taken to the streets of Tel Aviv to censure the Israeli regime for its brutal war on the besieged Gaza Strip.
The demonstrators called for a end to the massacre of people in Gaza and a halt to Israel's years-long siege of the Palestinian coastal enclave.
They also carried banners reading "US arms, Israel kills."
The Saturday night demonstration was followed by a similar protest in Jerusalem al-Quds. Protesters gathered outside Prime Minister Benjamin Netanyahu's residence, denouncing Tel Aviv's policies with regard to the Gaza war.
Analysts say Israeli crimes against Gazans have isolated and defamed Israel across the globe.
Meanwhile, hundreds of Holocaust survivors and decedents of survivors have condemned Israel's genocide of the Palestinian people in the Gaza Strip.
In a public statement released by the International Jewish Anti-Zionist Network, Jewish survivors of the Holocaust warned against the colonization of Palestine by Israel.
They called for the immediate removal of the siege on the Gaza Strip as well as the cultural and economic boycott of Israel.
The signatories have also slammed the United States for funding the Israeli attacks on Gaza and called for an end to Washington's diplomatic support for Tel Aviv.
More than 2,100 people, mostly civilians, have lost their lives and over 10,600 have been injured in the Israeli war since July 8.
A vast majority of casualties are civilians, many of them women and children.
The UN is expected to launch an investigation into the Israeli regime's war crimes in the Palestinian impoverished territory.