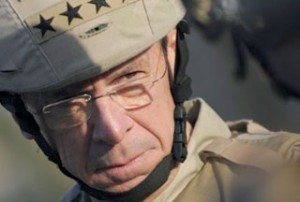 Ten civilians including eight school children have been killed the latest episode of NATO's imprecise airstrikes in Afghanistan.
"Initial reports indicate that in a series of operations by international forces in Kunar province… 10 civilians, eight of them school students have been killed," Afghan President Hamid Karzai's office said Monday.
Karzai has strongly condemned the killings in the airstrikes and appointed a delegation to investigate the event.
NATO forces in Kabul said they were looking into the incident, but declined to give further details.
Kunar representative in the parliament walked out of an important session debating appointments to Karzai's new cabinet in protest at the civilian casualties.
The border regions of Kunar have long been volatile as Taliban militants are said to cross the porous border from Pakistan to fight Western troops and Afghan government forces.
The imprecise operations carried out by the 100,000-plus foreign forces in Afghanistan have been criticized for their potential in claiming civilian casualties.
In one of the worst such cases, more than 140 people, including at least 30 civilians, were killed or wounded in Kunduz Province on September 4.