Days of Allah
IIT Exclusive News
Iran
Middle East
Ten Days of Dawn
TEN-DAY DAWN: Worldwide celebrations marking anniversary of Sacred Islamic Revolution started!
The Ten-Day Dawn celebrations have got off to an ebullient start in Iran, marking the run-up to the 42nd anniversary of the Islamic Revolution, which overthrew the the US-backed Pahlavi regime.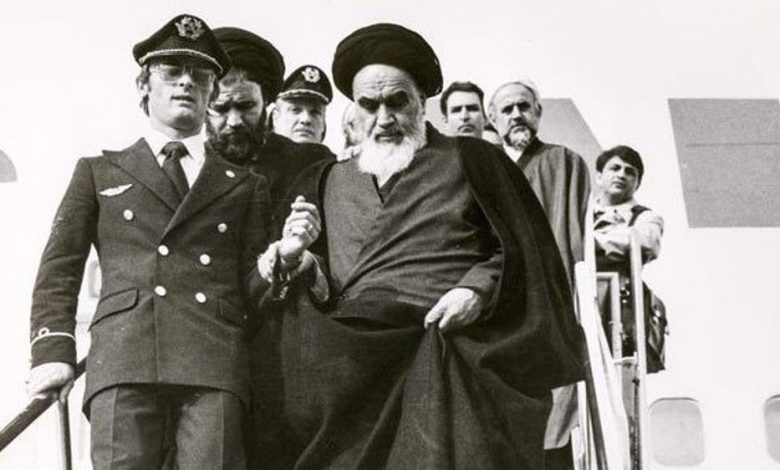 The annual festivities started on Sunday morning, commemorating the moment the late founder of the Islamic Republic, Imam Khomeini, disembarked from an Air France jumbo jet to a massive welcome back home, ending his exile in Paris.
Forty-two years ago, millions of Iranians thronged Tehran's Mehrabad Airport to catch a glimpse of the return from almost 15 years of exile of the iconoclast at whose impending arrival the British-installed and US-backed Shah had fled the country.
The celebrations culminate on February 10, marking the resounding triumph of the Islamic Revolution which freed Iran from domestic despotism and foreign hegemony. The victory came under the astute leadership of Imam Khomeini who ended 2,500 years of monarchy in Iran.
On Saturday, Leader of the Islamic Revolution Ayatollah Seyyed Ali Khamenei visited Imam Khomeini's mausoleum in southern Tehran to pay homage to the founder of the Islamic Republic.
With the new anniversary, the Islamic Iran puts behind a tough year which was marked by the assassination of two icons – a military commander and a nuclear scientist – and the US escalation of its maximum pressure on Tehran amid a pandemic with the ultimate goal of ousting the Islamic Republic.
"Today, when Donald Trump and his criminal clique that sought to bring Iran to its knees have ended their miserable career in total failure despite their cowardly acts of terrorism, such as the illegal sanctions and the assassination of two of the symbols of the Islamic Republic's power of defense and scientific development – General Qassem Soleimani and Dr. Mohsen Fakhrizadeh – we have every reason to celebrate Ten-Day Dawn of 2021 with more fervor, especially after our medics have mastered the manufacture of the coronavirus vaccine to kill the pandemic," Tehran-based daily Kayhan International wrote on Saturday.
Throughout its life, the Islamic Republic has been the target of incessant US hostility, but the former Trump administration brought it to a head, with its hawkish national security adviser John Bolton saying in 2017 that "the Ayatollah Khomeini's 1979 revolution will not last until its 40th birthday."
"The Islamic Revolution Turned 42; Seven American Presidents Got Lost," influential daily Kayhan said in its front page headline.
"In retrospect, whether today's politicians, analysts, and experts of the West like it not, it is crystal clear that the Islamic Republic of Iran is the epitome of practical reality, while the Islamic Revolution which continues its inspirational awakening of the masses of the region and beyond, an undeniable fact," Kayhan International wrote.
"The astounding progress of Islamic Iran in all fields, including its profound influence on the cultural, social, intellectual, and political developments outside the borders of Iran is proof of the farsighted vision of Imam Khomeini."