Palestine
Ten Thousands of Palestinians celebrate victory in Gaza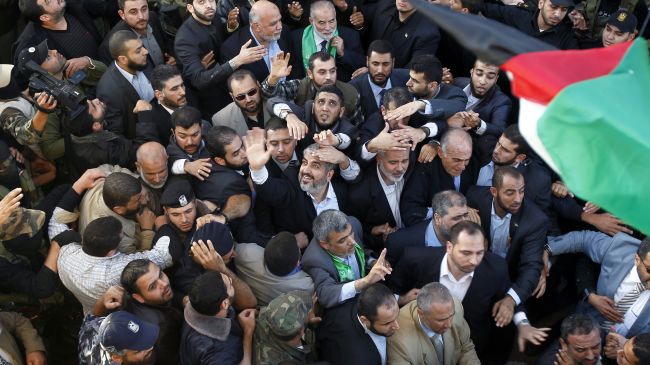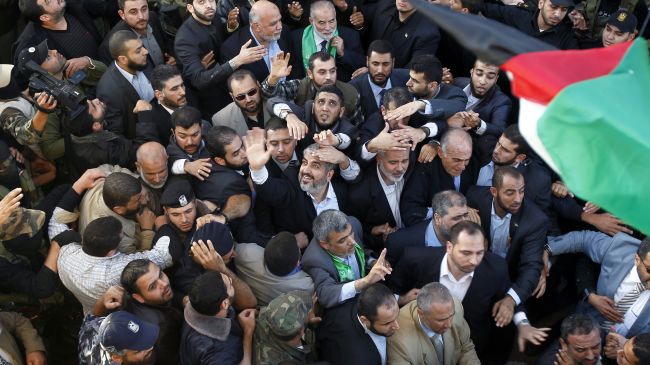 Ten Thousands of Palestinians celebrate their recent victory over the Tel Aviv regime in the eight-day Israeli war on the Gaza Strip and the 25th anniversary of the founding of Hamas resistance movement.
More than 200,000 Gazans are expected to attend the outdoor event on Saturday, which also hosts Hamas Political Bureau Chief Khaled Meshaal.
Meshaal, 56, arrived in Gaza City on Friday for his first-ever visit to the besieged Palestinian territory in 45 years, and received a hero's welcome.
The trip comes just two weeks after an Egyptian-brokered ceasefire put an end to the eight days of Israeli war on Gaza that killed over 160 Palestinians.
"I consider this moment my third birth, and I pray to God that my fourth birth will be the moment when all of Palestine is liberated," Meshaal said upon arrival in Gaza from Egypt via the Rafah border crossing.
"Gaza has always been in my heart," the Hamas leader added.
He said his previous two "births" were the day he survived an assassination attempt by Israel in Jordan in 1997, and his actual birth in 1956.
Meshaal is from a village in the occupied West Bank, but he went into exile with his family after the 1967 Middle East war only to return for a brief visit in 1975.
He will use his two-day visit to Gaza to promote the growing stature of Hamas in the Arab world and push the case for reconciliation with the movement's rival in the West Bank, Fatah.