Syria
Tens of Civilians Killed in Satanic US-Led Coalition Airstrikes in Raqqa, Deir Ezzur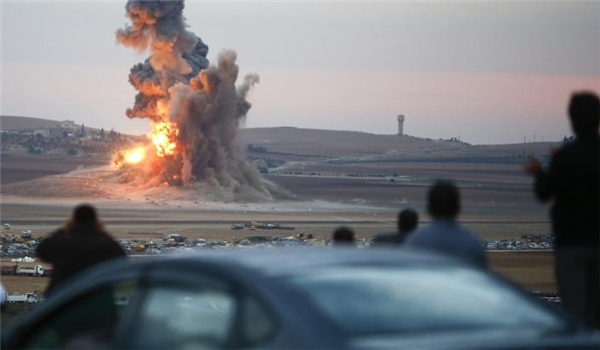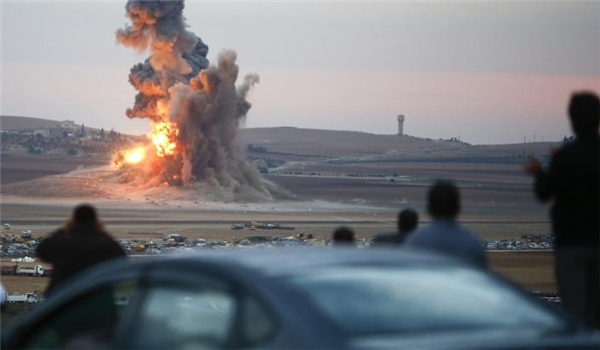 The US-led coalition fighter jets attacked Raqqa and an ISIL prison in Deir Ezzur, killing tens of civilians and wounding several others.
The US warplanes targeted several regions in Raqqa city in the past 24 hours, killing at least 11 civilians and wounding a number of others.
Meantime, the Syrian Observatory for Human Rights (SOHR) reported that the US fighter jets have pounded one of the ISIL-controlled prisons in the town of Albukamal near the former political security building of Deir Ezzur city on Saturday afternoon, killing at least 23 people, including 18 civilians who had been under arrest in the jail, and wounding several others.
It added that at least 10 inmates jailed in the prison were Iraqi nationals.
In a relevant development on Sunday, over 10 civilians, including children, were killed and several more were wounded in the US-led coalition airstrikes in ISIL-held Raqqa city.
The US fighter jets targeted several districts and neighborhoods in Raqqa city, including the shool area in al-Nahzah neighborhood, killing 11 civilians.
Five members of a family, including  three children, were among the dead civilians in air assault.
The death toll is likely increase due to the deteriorating conditions of some of the injured.