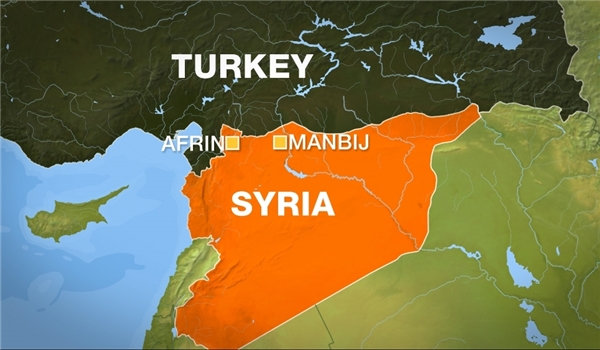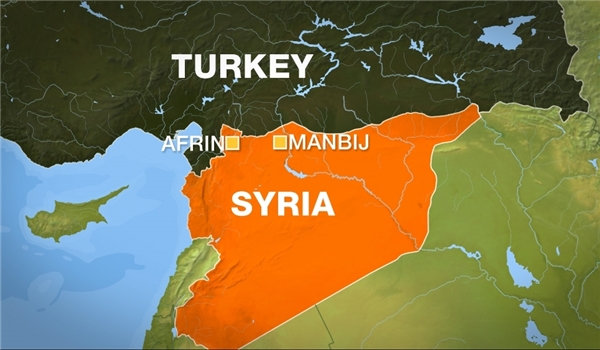 People in Afrin in Northwestern Aleppo engaged again in heavy fighting with the Ankara-backed militants that continued looting public and private assets in occupied regions in Northern Syria on Tuesday.
Turkey-backed Sultan Murad militants stormed the village of Kari in Bolboleh region, beating the villagers.
The attack came after the villagers protested against looting their assets by Ankara forces.
The villagers further engaged in heavy fighting with the militants and seized their weapons.
The militants later dispatched more gunmen to the village and captured a sum of 20 people.
In the meantime, other Ankara-backed militants kidnapped a number of people in the village of Karzileh in Afrin to blackmail their families.
On Saturday, hundreds of civilians took to the streets in Jarabulus at border with Turkey and called for expulsion of Ankara-backed militants from their town.
The uprising came after the Turkey-backed militants opened fire at a marriage ceremony, killing one of residents of Jarabulus.
Dozens of people have been recently gunned down by the Turkey-led Euphrates Shield and Olive Branch militants in the villages and towns in Northern Syria.