Afghanistan
Terror blast kills over 50 people, wounds dozens in Afghan capital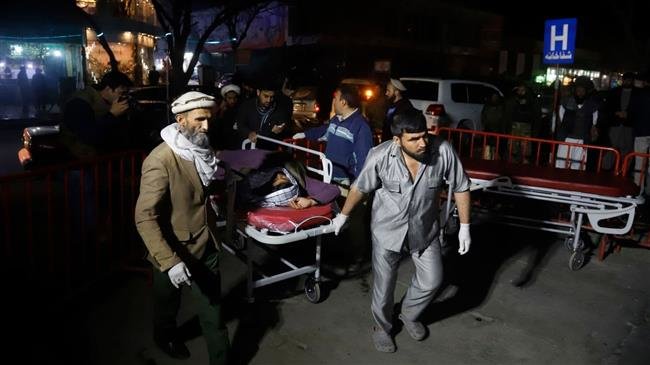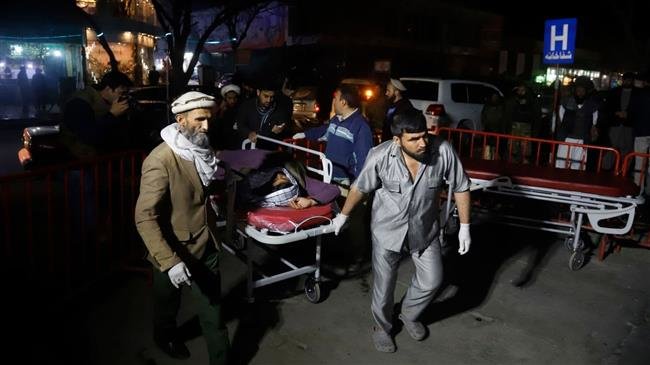 More than 50 people have been killed and over 80 wounded after a huge explosion ripped through a building in Afghanistan's capital in which a large crowd of people, including religious scholars, were marking the birthday anniversary of Prophet Mohammad (peace be upon him).
The deadly attack was carried out at the Uranus Wedding Hall on the airport road in the city center of Kabul at about 06:15 p.m. local time on Tuesday.
The Afghan television station, Tolo News, citing a number of eyewitnesses, said at least 1,000 people were present in the hall at the time of the explosion, which is the deadliest of such attacks in Kabul in recent months.
Reports said the attacker, wearing an explosives-laden vest, entered a banquet room in the hall, a massive complex housing several large banqueting halls, and detonated his explosives.
Officials at Kabul's Emergency Hospital told Reuters that at least 30 ambulances had rushed to the explosion site and more than 40 people were critically wounded.
No group has claimed responsibility for the attack yet, but it bears the hallmark of attacks carried out by the Takfiri Daesh terrorist group, which has taken advantage of the chaos in Afghanistan and established a foothold in the war-torn country's eastern and northern regions.
In a statement, President Ashraf Ghani declared Wednesday a national day of mourning for the victims of the deadly attack, which he described as an "unforgivable crime."
Daesh, only second to the Taliban militant group in terms of influence and territories it holds in Afghanistan, was behind some 52 percent of deaths caused by complex militant attacks in the war-torn country this year, according to a UN report released in July.
The first half of this year was the bloodiest on record for civilians, and parliamentary elections in October were the most violent Afghanistan has seen, the UN said.
Taliban's five-year rule over at least three quarters of Afghanistan came to an end when the US and its allies invaded the country on October 7, 2001 as part of Washington's so-called war on terror.
Despite the continued presence of foreign troops across the country, the Taliban have been involved in widespread militancy, killing thousands of civilians as well as Afghan security forces and displacing tens of thousands of people across the country ever since.