Palestine
Terror regime evicting Palestinian family from age-old house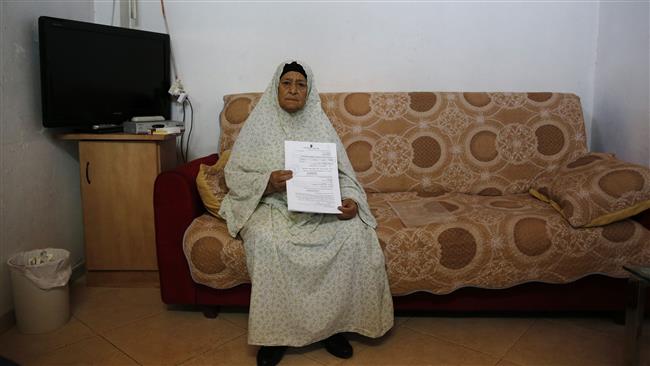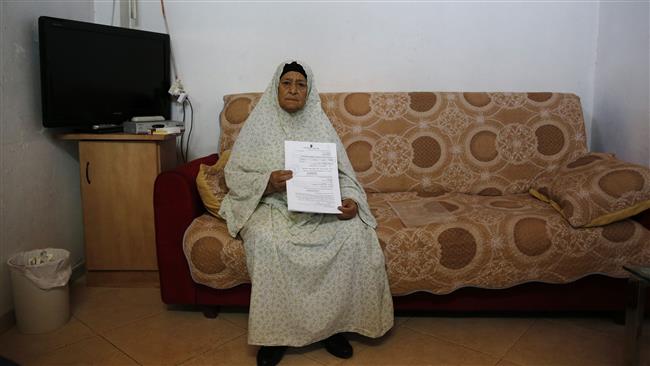 A 75-year-old Palestinian woman says she and her family are to be forced out of their age-old house, where she started to live more than half a century ago.
Fahamiya Shamasneh and her kin have until Wednesday to leave the residence in Israel-occupied East Jerusalem al-Quds to make way for "original Jewish residents," who have allegedly proven that they used to own it before the Palestinians came to live there, AFP reported on Sunday.
The woman says no one had bothered her with "legal ownership" claims before 2009, when a Jewish family lodged a lawsuit towards "reclaiming" their home.
The claimants have sold their rights to a US-registered company, which has had the Israeli Supreme Court issue the eviction order.
"Fifty-three years here means leaving is not easy — it is a lifetime. I was a young girl when I came to this house," said Fahamiya. "The police are threatening us. We don't know what to do," she said, adding they had not found anywhere else to go, she added.
"We will not leave of our own will. Maybe if they force us, carry us and throw us on the streets, then we'll go."
Israel's anti-occupation group Peace Now says the house is part of a "larger process the government is undertaking of establishing settlements in Sheikh Jarrah (neighborhood)," where it is located.
Israel occupied the West Bank, including East al-Quds, during full-frontal military operations in 1967. It later annexed the territories. Neither move has ever been recognized by the international community.
Upon annexation, it began propping up the structures, deemed as illegal by the international community due to their construction on occupied territory. More than 600,000 Israelis now live in the settlements
Now, Tel Aviv is advancing the so-called "Greater Jerusalem Bill," which seeks to expand the area under its municipal authority by annexing five settlements in the West Bank.
Israel's Prime Minister Benjamin Netanyahu flaunted earlier in the week a record rate of settlement expansion on the occupied Palestinian land during his term.
"No other government has done as much for settlement in the land of Israel as the government which I lead," he said of the occupied territories belonging to Palestinians.