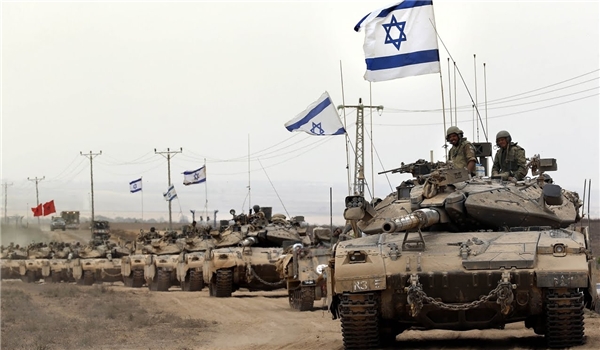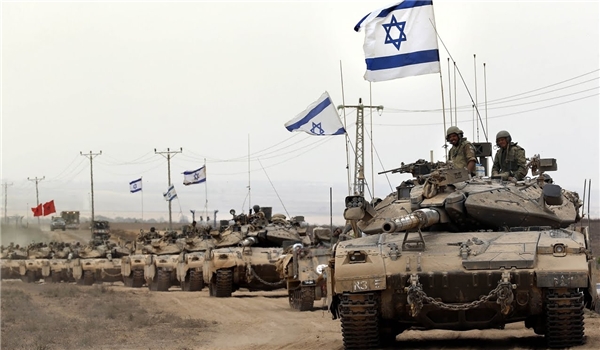 A Jordanian daily reported that the Israeli Army is planning to enter Southern Syria and occupy a part of the war-hit country under the pretext of war on terrorism.
The Arabic-language al-Ghad paper quoted Abu Yaqoub, the political advisor of the Free Syrian Army (FSA), as saying that the Israeli army is planning to stormed Hawz Yarmouk region that is under the control of the ISIL-affiliated terrorist group of Khalid Bin Walid Jeish to occupy the region on the pretext of war on terrorism.
Yaqoub told al-Ghad that the footprint of the Israeli intelligence Mossad can be seen in the sudden rapid ideological change of the leadership of Khalid Bin Walid Jeish that was previously affiliated to the FSA and later joined the ISIL, adding that similar to Turkey that entered Northern Syria the Israeli army will enter Hawz Yarmouk.
Mohammad Seif, a field commander of the FSA, pointed to the possibility of Israeli army plan to enter Hawz Yarmouk, and said, "Israel intends to create a buffer zone in Hawz Yarmouk region."
He further added that the Israeli media have recently paid more attention to the presence of Khalid Bin Walid Jeish near the border.
Relevant reports said on Saturday that the Israeli Air Force struck the Syrian Army troops' strongholds in the Southern province of Quneitra for the fourth time in a row.
An Israeli military helicopter targeted two positions of the Syrian Army in areas near the town of Eastern al-Samadaniyeh and another position around the town of al-Ba'ath.
No accurate information has been released on the possible damage to the Syrian army.
In the meantime, the Arabic-language Elam al-Harbi news reported that the terrorists of Al-Nusra Front (also known as Fatah al-Sham Front or the Levant Liberation Board) have intentionally increased their mortar attacks on occupied lands in the Golan Heights to give another pretext to the Israeli forces to target the Syrian Army's strongholds in Quneitra.