Palestine
Terror regime puts Gaza border on lockdown over security concerns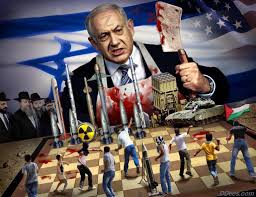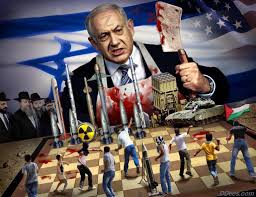 Zionist israel will close two border crossings with the Gaza Strip on Thursday over security concerns, the Israeli military said Wednesday.
The Israeli military announced on Wednesday that two Israeli border crossings with the Gaza Strip will be closed on Thursday over security concerns.
"Due to security-related incidents and after analyzing the current situation, the Kerem Shalom crossing, which is used for goods transfer, and the Erez pedestrian crossing will be closed tomorrow," the Army press service said.
Rocket launches and other skirmishes between Israel and Palestine have become commonplace since US President Donald Trump decided to recognize Jerusalem as the capital of the state of Israel and directed the US State Department to begin making plans for the construction of a US embassy there.
The decision caused criticism from many countries around the world, first of all in the Middle East.
Earlier on Wednesday, Organization of Islamic Cooperation (OIC) reportedly said that Washington had lost its role as a mediator in Middle Eastern settlement after this move.
On December 13, Hamas announced the start of the third "intifada," saying that the rocket shelling aimed at Israel from Palestinian territories is a matter of self-defense rights for Palestinians and that the movement had been provoked by the United States.
The Israeli Defense Forces on Thursday fired at three sites in the Gaza Strip that they linked to Hamas, in retaliation for a series of rocket strikes.
"Tonight, in response to the rockets fired at Israel, the IDF targeted 3 Hamas terror facilities across Gaza using IAF [Israeli Air Force] platforms. The terror facilities were used as training & weapons storage compounds," the IDF spokesperson tweeted.
The IAF intercepted two rockets on Wednesday that it said were launched from the Gaza Strip towards Israel. Two more were fired shortly after that and fell in an open area in southern Israel.
​The IDF spokesman said Israel held Hamas responsible for the "poverty, destruction, and despair" of the population of the Gaza Strip, which has been under Israeli blockade for a decade.