General
Terrorism, extremism biggest problems in ME: Rouhani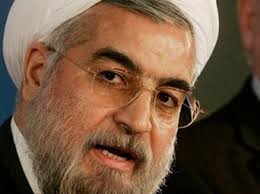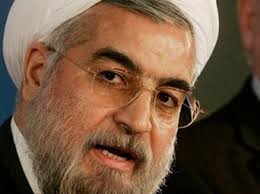 Iran President Hassan Rouhani says terrorism and extremism are the main problems the Middle East is grappling with.
In a meeting with visiting Syrian Prime Minister Wael al-Halqi in Tehran on Sunday, President Rouhani praised the resistance of the Syrian people against domestic and international pressures.
He pointed to the convergence of regional and transregional terrorists in Syria, saying, "The issue of terrorism and extremism will be dangerous for the entire world, especially the regional nations."
President Rouhani also stressed the need for all-out efforts to counter such threats in the Middle East, adding, "Iran has asked its neighbors to use all their humanitarian efforts to reduce the suffering of the Syrian nation and it [Iran] will also spare no efforts in this regard."
Syria has been the scene of a bloody turmoil since March 2011. According to statistics released by the United Nations, over 100,000 people have lost their lives and millions of others displaced due to the foreign-sponsored violence.
The UN recently warned against the humanitarian situation in Syria, saying over nine million people are in need of urgent aid due to the crisis in the war-wracked country.
The Syrian premier, for his part, praised the recent nuclear deal between Tehran and the Sextet of world powers as a historical success for the Islamic Republic, saying that the deal will have a positive impact on regional and international conditions.
Iran and the six countries of Britain, China, France, Russia, the United States and Germany inked an interim agreement on Tehran's nuclear energy program in Geneva on November 24.
In exchange for Iran's confidence-building measure to limit certain aspects of its nuclear activities, the United States and its allies have agreed to lift some of the existing sanctions against the country.