Syria
Terrorist Al-Nusra's Intercepted Grad Missiles Supplied by US, S. Arabia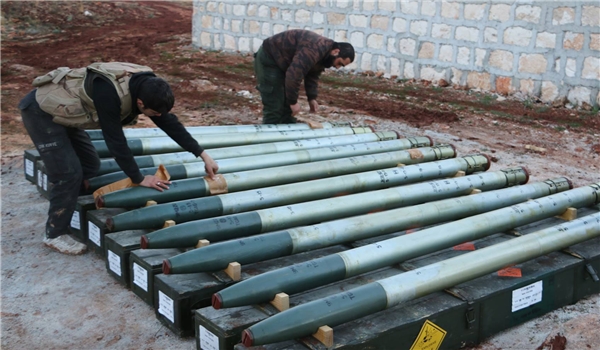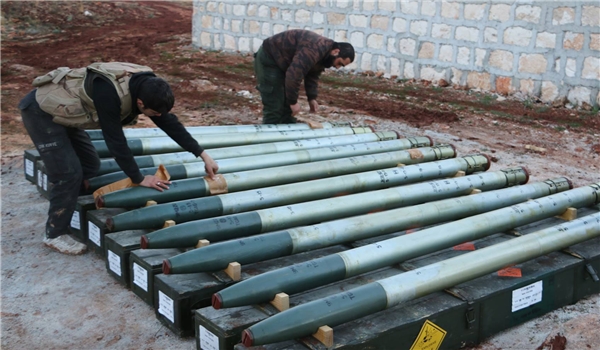 The Grad missiles fired by the Al-Nusra Front (Tahrir al-Sham Hay'at or the Levant Liberation Board) and blown up by the air defense systems deployed at the Russian airbase in Humeimim had been supplied by the US and Saudi Arabia, a Russian expert said on Saturday.
Aleksi Ivankov was quoted by the Arabic website of RT as saying that the terrorist groups stationed in Idlib province, including the al-Nusra Front, have been supplied by the US and Saudi Arabia with Bulgarian-made Grad rockets.
The Arabic-language Moraseloun news website reported on Wednesday that the Russian forces stationed at Humeimim airbase intercepted the Grad rockets, using the Pantsir defense shield. The missiles were fired against the villages near Jabalah region in Lattakia province.
The missiles were fired by the terrorists from Badama region in Southwestern Idlib and were destroyed over Jabalah airspace.
The Russian Reconciliation Center for Syria announced earlier this month that the country's forces deployed in Humeimim Airbase in Lattakia province will take part in military operations against the Al-Nusra Front in Idlib province.
"Our international partners are committed to root out the Al-Nusra terrorist organization, in the meantime, the Russia Air Force is committed to take part in the campaign against the Al-Nusra with its forces in Humeimim airbase," The Russian Center said.
The center said that Washington is insisting on regime change in Syria, adding, "The US officials' recent remarks over their intention to remain in Syria have increased our worries."