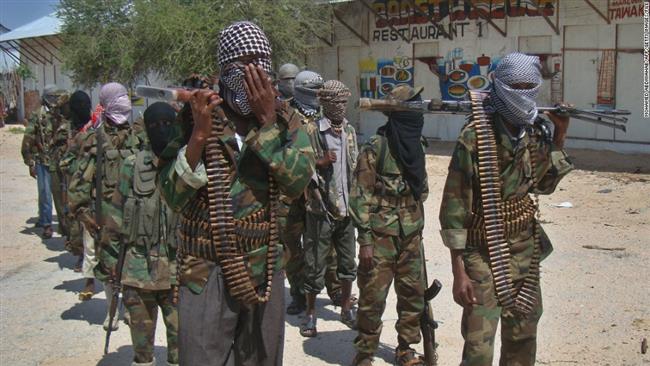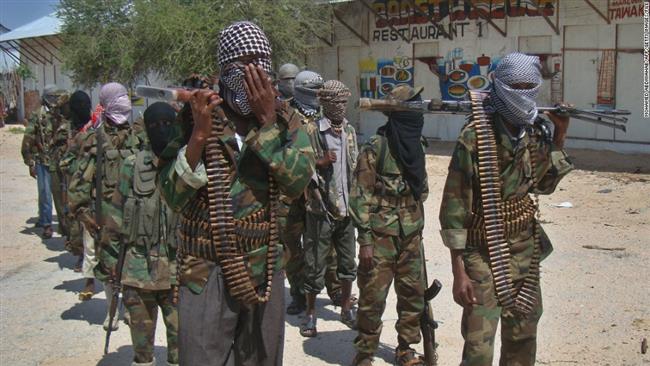 A terrorist attack by the al-Qaeda-linked al-Shabab militants on a hotel in Somalia's port city of Bosasso has left four guards and two assailants dead.
"Three al-Shabab fighters stormed the International Village Hotel this morning. Four guards and two of the attackers died in the fighting," said Bari region Governor Yusuf Mohamed on Wednesday.
According to the governor, none of the guests at the hotel, which is popular with foreigners, were hurt in the armed assault. He said one of the assailants fled the scene and remained at large.
"Fortunately, the attackers did not enter the rooms. The fighting took place inside the compound. A third fighter escaped and we are pursuing him. All the people in the hotel are safe," Mohamed said.
The development came as Somalia's legislators are set to elect the country's next president in the capital of Mogadishu later in the day.
Somali authorities have enforced a security lockdown of Mogadishu in order to step up safety across the capital ahead of the planned legislative process.
Somalia's Police Commander Mohamed Sheikh Hassan Haamud announced on Tuesday that security forces had blocked main roads and barred vehicles from driving near the secure airport compound.
"Police forces will secure the election scene and streets, and the vote will take place peacefully as planned," the police chief added.
National elections to elect members of the parliament were scheduled to be held early last year but the government decided to only hold a limited franchise election, in which ordinary people could not vote. Current lawmakers have been selected by clan elders over the past few months.
Now, after months of delay, 329 newly-sworn-in legislators will choose whether to back incumbent President Hassan Sheikh Mohamud for a second term on Wednesday.
Somalia has not seen a powerful central government since former dictator Mohamed Siad Barre was toppled by warlords in 1991. Since 2007, nearly 22,000 African Union peacekeeping forces have been deployed to the impoverished country in a bid to assist the government's battle against al-Shabab militants.
The group continues to wage terror attacks in Mogadishu despite having been flushed out of the capital and other major cities by the joint forces of the government and the African Union.