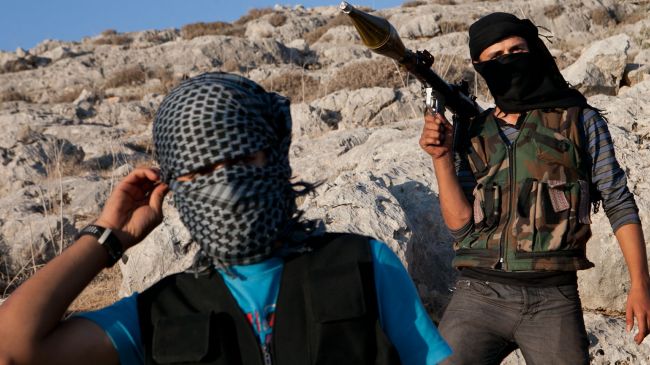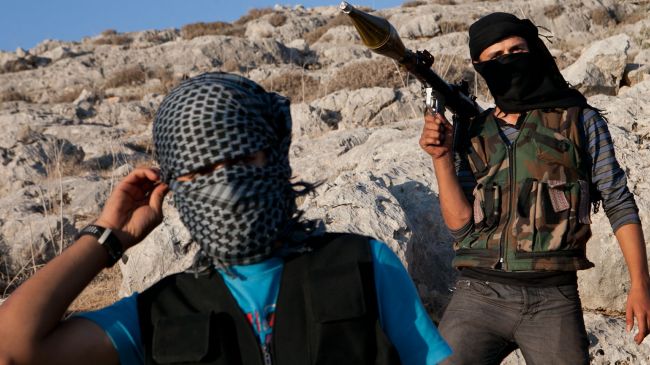 Three staff members of the Al-Ikhbariya satellite television channel in Syria and four guards have been killed in a "terrorist attack" on the headquarters of the television in the capital Damascus.
The official Syrian news agency, SANA, said the assailants also ransacked the offices of the television station in the attack that was carried out during the early hours of Wednesday.
Syrian Information Minister Omran al-Zohbi told SANA TV in a live interview that the "terrorist groups stormed the offices of Al-Ikhbariya, planted explosives in the studios and blew them up along with the equipment."
"They carried out the worst massacre against the media, executing journalists and security staff."
"All those who incite to violence, all those who campaign against Syria, whether they be media outlets, officials or the (UN) Security Council, and particularly all those who ignore the presence of armed men, must bear the full responsibility for this crime," Zohbi added.
According to SANA, despite attempts by the "terrorists to… silence the voice of Syria… Al-Ikhbariya is still broadcasting."
The deadly incident comes a day after Syrian President Bashar al-Assad said in a meeting of the new government that the country was in a "real situation of war."
"When one is in a state of war, all our policies and capabilities must be used to secure victory," Assad stated.
On June 25, foreign ministers of the European Union met in Luxembourg to impose new sanctions on the Syrian government.
The EU decision also included sanctions against a pro-government Syrian television channel, but it was not announced whether the channel was Al-Ikhbariya or not.
Syria has been experiencing unrest since March 2011.
The anti-Damascus Western governments have been calling for the overthrow of President Assad.
Russia and China, however, have strongly opposed the Western demands.