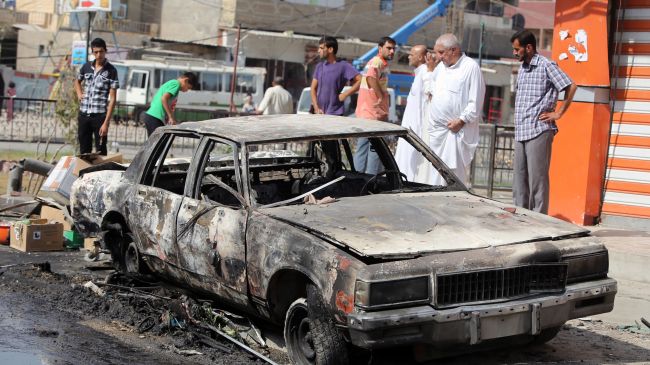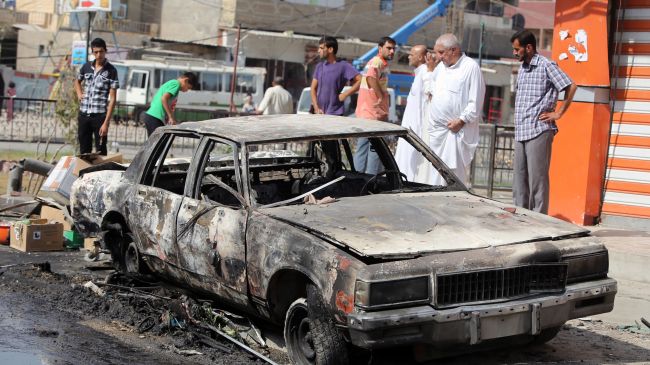 At least 16 people have been killed in a series of attacks in and around Iraqi's capital, Baghdad, amid offensives by government forces against al-Qaeda-linked militants in the western province of Anbar.
According to Iraqi security sources, four car bombs ripped through different neighborhoods across Baghdad on Monday, leaving 12 people dead.
Meanwhile, authorities found the bodies of four people in western Baghdad who were shot in the head and appeared to have been tortured.
The latest bloodshed in the Arab country comes amid a rise in violence that killed over 1,000 people nationwide last month.
The figure shows January has been the deadliest month for Iraqis since nearly six years back.
No group has claimed responsibility for Monday's attacks, but al-Qaeda-linked terrorist groups, including the Islamic State of Iraq and the Levant (ISIL), have carried out waves of coordinated bombings in Iraq in recent months.
The ISIL militants have also been involved in clashes with security forces in Anbar Province.
Earlier on Monday, soldiers, police and pro-government tribesmen started a joint operation against militant-held areas of Ramadi — the capital of Anbar.
Reports say pro-government forces held most of a crucial neighborhood in the center of the city.
Violence erupted in Anbar on December 30, 2013, when the army removed an anti-government camp in Ramadi.
Iraqi authorities said the camp had been used as "headquarters for the leadership of al-Qaeda."