Syria
Terrorist Command Center in Ghouta Reduced to Rubble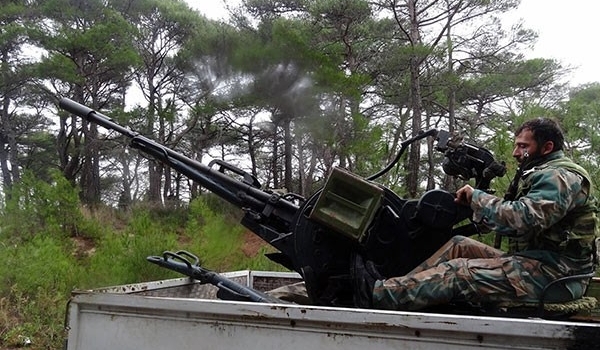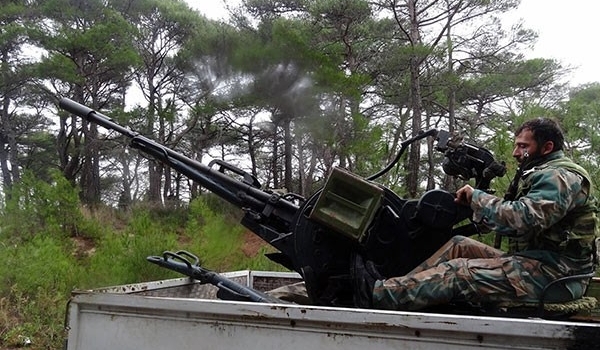 Military sources said on Thursday the Syrian army soldiers have reduced the militants' command center in Eastern Ghouta in Damascus province to rubble as they are readying to open several new fronts in the fertile region near the capital.
The pro-government forces on Thursday pushed their way further into militant-held areas in Eastern Ghouta near the capital city of Damascus, preparing to enter battle with militants in new fronts against the militants, military sources said.
The army soldiers have managed to gain control over the crop fields and areas near Tal Farzat, al-Bilaliyah and Hosh Kharabu in their recent battles, imposing heavy casualties in fierce clashes with militants in the region, military sources said on Thursday.
Also on Thursday, Syrian warplanes inflicted heavy loss and damage on the terrorists across Eastern Ghouta and managed to reduce the regional command center of the militants affiliated to Liwa al-Islam and Jeish al-Islam to rubble.
All the militants in the command center were killed in the air raid, initial battlefield reports said.
Meantime, Syrian army forces, in a significant achievement on Thursday, managed to capture several Southern areas in the city of Darayya in Western Ghouta near Damascus, striking heavy blows at the militants in the city.
According to military sources, the Syrian army and popular forces in a concerted series of attacks stormed the militants' fortified positions in al-Darayaneh neighborhood in al-Alaly districts and retook control of 18 settlements there, killing or injuring dozens of terrorists in fierce clashes.