Iraq
Middle East
Qasem Suleimani
Terrorist Daesh gunmen martyrs 11 in Baghdad, including PMU fighters
The Takfiri terror group of Daesh reportedly attacks an army post in Baghdad, killing 11 people, including members of the Hashd al-Sha'abi or Popular Mobilization Units (PMU) anti-terror force, and wounding eight others.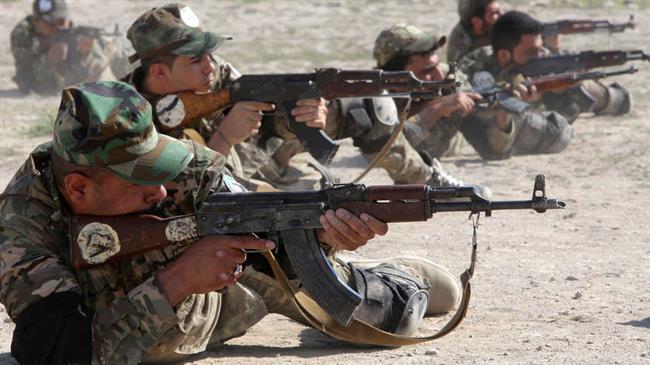 The attack was carried out by Daesh gunmen in al-Radhwaniya District in the western part of the Iraqi capital on Monday, AFP reported, citing a security source.
"Daesh attacked the monitoring tower, killing five members of the tribal Hashd and six local people, who had come to help repel the attack," the source said.
The wounded included army soldiers, Reuters reported, citing police sources and medics.
According to the sources, the assailants came along in four vehicles before launching a combined machinegun and grenade attack against the post.
The army and police forces have started an operation in search of the attackers, police sources said.
The Arab country defeated Daesh in 2017, with Iranian military advisory support playing a major role.
It has, however, been playing host to sporadic violence by Daesh's sleeper cells here and there ever since.
These attacks have reportedly intensified since early January, when the United States assassinated Iran's Lieutenant General Qassem Soleimani and PMU's second-in-command Abu Mahdi al-Muhandis as well as several others in a drone attack in Baghdad. The attack came while General Soleimani was paying an official visit to the Iraqi capital.
General Soleimani used to steer the Iranian advisory assistance for the Iraqi armed forces. He has thus won popularity among the Iraqis, who staged a massive funeral procession to mourn his and his companions' martyrdom.