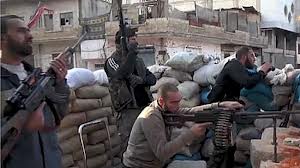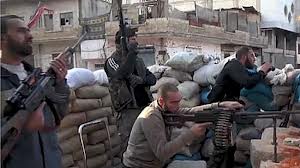 The terrorist Free Syrian Army is a subsidiary of the CIA created to destroy Syria over its anti-US, Israeli stance, a political analyst said.
Human rights activist Randy Short said in an interview on Saturday that the so-called Free Syrian Army (FSA), is under the control of US Central Intelligence Agency (CIA) and is destroying Syria over the country's resistance against Israel and the US.
He also said that Israel and the US are conducting false flag terrorism in Syria under the name of FSA.
"There they are to destroy a strong secular Muslim society that has shown itself a leader to fighting against the excesses of Zionism as well they want to punish the people of Syria who quietly helped resist the American invasion of Iraq and as well have preserved Lebanon, preventing it from becoming a colony of Israel," Short said.
Short went on to say that acts committed by the FSA in the past two years show that the group does not care about the fate of the Syrians, otherwise it would have not killed civilians and destroyed the country's infrastructures.
He said according to German Intelligence, 95 percent of the militants operating in Syria are not even Syrians.
"And so there is a false flag that people care about the freedom of Syrian people. If they did, they wouldn't be killing them, executing people and marking their bodies on YouTube, I cannot even watch it. How can such people care about Syrians?," he asked.
He also said the FSA is being supported by Saudi Wahhabism, which is basically working with Zionism and European and American imperialism, to promote racism and Islamophobia in the world.