Syria
Terrorist group's leader: Saudi Deputy Defense Minister, Qatar, Israel are funding terrorists in Syria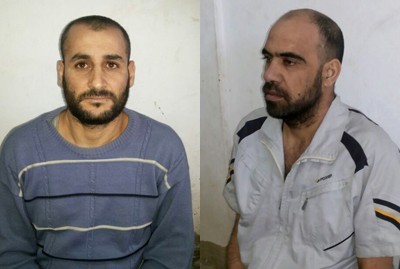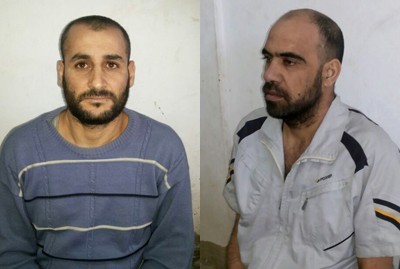 Terrorist Saddam al-Jamal , leader of the so-called "Allah Akbar Brigade" terrorist group admitted that Saudi Arabia and Qatar are funding and supporting the terrorists in Syria and that terrorists' leaders have held many meetings with Arab and foreign intelligence officials, including from Saudi Arabia, Israel, Qatar, Jordan and USA.
In a video footage broadcast on YouTube, terrorist al-Jamal said that Qatar had been the basic funder of the terrorists before Saudi Arabia seize control of funding and arming them, in cooperation with many intelligence agencies.
He said that a meeting took place not long time ago between terrorists' leader and Prince Salman bin Sultan Al Saud, the Saudi Deputy Defense Minister, adding that the majority of the terrorist groups in Damascus Countryside and Daraa have training camps in Jordan, adding that these camps were made by western, Jordanian and Israeli intelligence agencies.
Terrorists confess to taking part in stealing human organs and smuggling chemicals from Turkey
Terrorist Rasoul Mohammad Zakaraya confessed to taking part in criminal activities including murder, abduction, and stealing human organs and trading in them.
Zakaraya, who was arrested by the authorities, told SANA's correspondent that he murdered citizens near the town of Kafraya and transported their bodies to a field hospital in the nearby town of Jobar, where a doctor called Mohammad al-Mohammad extracted organs including livers and kidneys from them and placed them in coolers which were transported to Ariha in Idleb countryside.
Zakaraya confessed to delivering human organs to Hama dozens of times, noting that al-Mohammad appeared on satellite channels asking for aid for terrorists whom he administered medical care while the army were pursuing them in Bab Amr area in Homs.
For his part, terrorist Ibrhaim Mohammad al-Jamous said that he worked as a tanker driver and that he used it to smuggle fuel, transport chemicals to armed groups in Talbiseh and smuggle ammo from Turkey to terrorists in al-Qseir, Talbiseh and Homs city.
Al-Jamous said that he was asked to bring ammo and weapons from Turkey, and upon arriving at the rendezvous point in Turkey, three Turkish men asked him to escort three Turkish vehicles carrying gallons of a blue-colored liquid into Syria.
He said that these chemicals were delivered to Talbiseh where a Turkish export unloaded them and distributed protective masks to the gunmen who helped unload it, adding that he transported a large quantity of chemicals to a workshop for manufacturing homemade rockets in Talbiseh.