Iran
Human Rights
Middle East
Terrorist groups, source of special rapporteur's human rights report against Iran: Envoy
Iran's permanent mission at the United Nations says the latest report on the situation of human rights in the Islamic Republic by the UN special rapporteur has used information provided by terrorist groups as its source.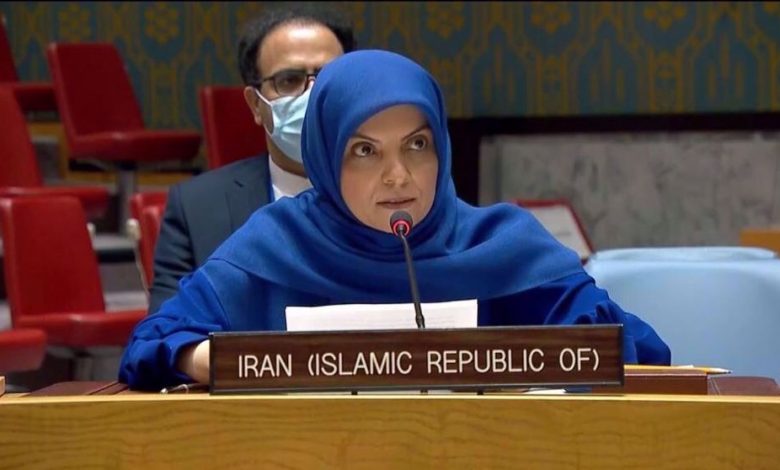 Zahra Ershadi, Iran's deputy ambassador to the UN, made the remarks on Monday in response to a new report prepared by the so-called UN special rapporteur on the situation of human rights in Iran, Javaid Rehman, noting that such reports only aim to use human rights as an instrument against other countries.
Iran's envoy expressed regret that the special rapporteur has used as his source reports given to him by terrorist groups that are still being backed by their sponsors and erroneously introduced as human rights defenders.
Iran's deputy envoy then condemned as reprehensible the UN special rapporteur's glorification of those terrorists whose hands are covered by the blood of innocent Iranians.
She noted that other weaknesses in the special rapporteur's report include taking advantage of ambiguous and unofficial sources that are sworn enemies of the Islamic Republic and taking a selective approach to Iran's human rights achievements.
Iran's deputy envoy, however, emphasized that despite such reports, Tehran will continue its constructive cooperation with the Office of the High Commissioner for Human Rights as well as UN human rights mechanisms.
She said the Islamic Republic believes that dialogue based on mutual respect is the sole tool to guarantee and support human rights at international level, noting that the goal of such reports is to use human rights as an instrument against other countries.
Iran's deputy envoy said abuse of human rights mechanisms to harass countries that work toward promotion of human rights will endanger international solidarity among countries and damage lofty goals of human rights.
She added that appointment of a special rapporteur for Iran, which was spearheaded by the West, especially Canada, was done on the basis of political motivations and against the interests of the Iranian nation.
Iran has on numerous occasions called on the UN not to use unofficial and unsubstantiated sources to compile its human rights reports, urging the world body to refrain from resorting to selective approaches that would undermine its credibility.
Back in June, Iran's permanent representative to the United Nations office in Geneva said that a new report by the world body on the situation of human rights in the Islamic Republic is the product of a political mandate devised by certain Western states to mount pressure on the country.
In an address to the 47th session of the Human Rights Council, Esmaeil Baghaei Hamaneh said the report is full of inaccurate information and false narratives, and the methodology used for compiling it is impeccably based on over-generalizing individual cases, magnifying negatives, minimizing positives and catastrophizing the whole situation.