Syria
Terrorist ISIL Leaders Escaping Raqqa to Mosul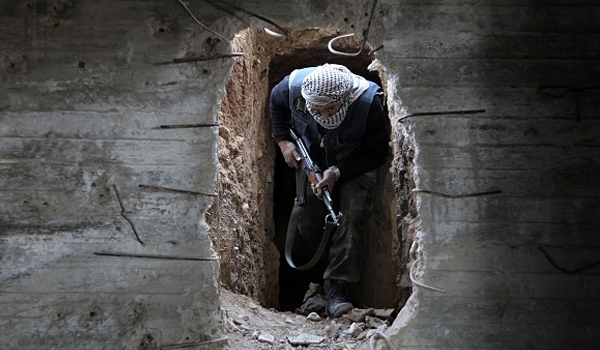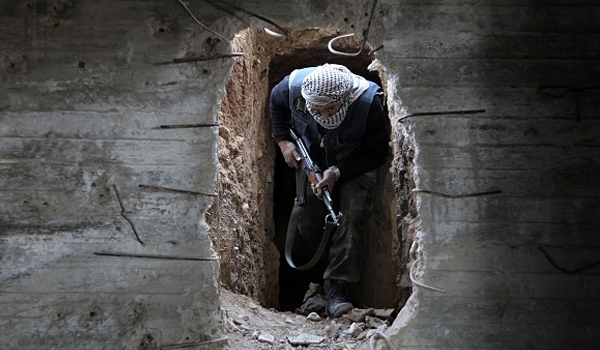 The foreign (non-Syrian) leaders of the ISIL terrorist group have been traced as escaping Syria's Northeastern province of Raqqa towards Mosul city in Iraq.
Sources said on Thursday that ISIL's foreign commanders – that the terrorist group calls Mohajerin (immigrants) – have been transferred to Mosul.
This is while the ISIL is transferring its heavy weapons and equipment from Raqqa to Deir Ezzur, while preventing Raqqa residents from leaving the region towards villages in Hasaka for the fear of the US-led coalition attacks.
Sources said that Abushadad al-Jazrawi, the ISIL security official, is responsible for supervising the transfer of vehicles which are equipped with machine guns from the Eastern side of Raqqa to al-Hesan and al-Hussainiya villages in Deir Ezzur.
Also, according to sources, a number of ISIL's Hummer vehicles have reached al-Janina village in the Western parts of Deir Ezzur.
Field sources reported on Thursday that relevant tranquility has been established in Deir Ezzur city after the Syrian army and its allies forced the ISIL to halt its ground advance.
The sources added that the ISIL is now recruiting its foreign forces in Raqqa to send them to Deir Ezzur and seeks to transfer its Syrian militants to the Northern parts of Raqqa.
Reports said Tuesday that the ISIL movements and evacuation of its forces and military hardware from Raqqa and their deployment to Deir Ezzur and the oil-rich regions of Syria have strengthened the possibility of collusion between the terrorists and Western meddlers in Syria war.
"The ISIL has been transferring a large number of its forces and their heavy military equipment to the energy-rich regions in the Eastern Syria, mainly in Deir Ezzur and Eastern Homs, to save its revenues from smuggling of oil and gas," sources said, adding, "The ISIL had previously made such decisions, including retreating from al-Houl and al-Shadadi in Hasaka where the terrorist group left the battlefields without any resistance against the Syrian Democratic Forces (SDF)."
"The ISIL decision to leave capital of the self-proclaimed Caliphate for the SDF fighters and their American backers without resistance is in line with the US policy in Syria which opposes the Syrian government forces' rule and control over the country's energy-rich regions in Deir Ezzur and Homs," the sources added.
"The ISIL has thus far transferred 12 Hummer vehicles from Raqqa to Albu Kamal in Deir Ezzur and has deployed several US-made Abrams artilleries to the village of al-Hosseiniyeh Northwestern of Deir Ezzur," they added.