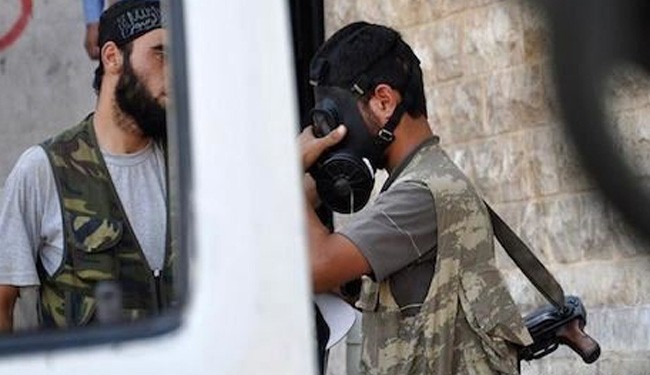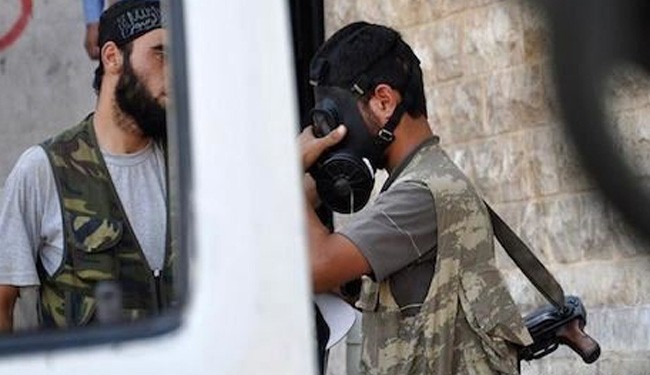 After reports of ISIS used chemical agent against Kurdish fighters in kobane, Iraqi officials confirmed ISIS militants used chlorine gas during fighting with Iraqi security forces and Shiite militiamen last month north of Baghdad.
The use of chlorine gas as a weapon adds a new concern to the turmoil in the country. A senior security official, a local official from the town of Duluiya and an official from the town of Balad say the IS group used bombs with chlorine-filled cylinders during September clashes.
They told The Associated Press on Friday that about 40 troops and militiamen were slightly affected by the chlorine and showed symptoms consistent with chlorine poisoning, such as difficulty in breathing and coughing.
They were treated in hospital and quickly recovered. The three spoke on condition of anonymity because they are not authorized to speak to media.
Two days before reports are circulating on social media indicating ISIS militants carried out a chemical attack in battling Kurdish forces in Kobani.
Several journalists reporting from the ground Tuesday night and at least one Kurdish official said they were aware of such reports, but doctors lack necessary equipment to diagnose the cause of Kurdish victims' complaints.
The patients said they had difficulty breathing, and many had burns on their skin, teary eyes and swollen lips.
"Many people have lost consciousness and are struggling to breathe and see. We are investigating the situation but do not have the necessary technical equipment or expertise." co-chair of the Syria Democratic Union Party (PYD) Asya Abdullah told reporters.
After it, Al Aan TV reporter Jenan Moussa posted on Twitter a doctor said victims "on their way to clinic speak of following symptoms: teary eyes, suffocation and skin burns." Victims also had "swollen lips," Moussa added.
Kurdish affairs analyst Mutlu Civiroglu spoke to one of four remaining doctors inside Kobani, who told him all victims were civilians.
Reports of a similar chemical attack surfaced last week in Kobani when several Kurdish fighters' bodies appeared to show signs of blistering.
Chlorine is not banned under the Chemical Weapons Convention but when used in large concentrations, it can be weaponized. Symptoms of chlorine attacks include teary eyes, a burning sensation in the throat, the sensation of suffocation and a headache.