Palestine
Terrorist israel intends to destroy al-Aqsa Mosque, poll shows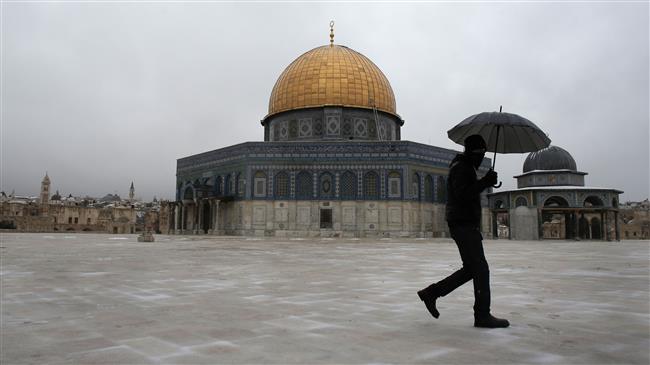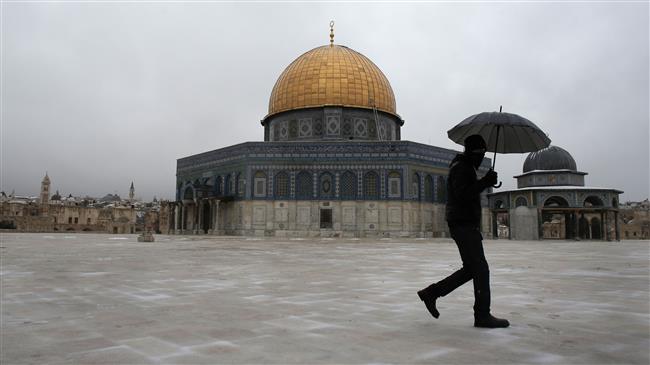 An overwhelming majority of the Palestinian population feel that the al-Aqsa Mosque is in imminent danger of being destroyed by Israel.
A new survey published in the West Bank city of Ramallah shows that 68 percent of Palestinians think the mosque will be imminently destroyed by Israel, while around 77 percent say Israel is planning to replace the mosque with another temple.
The study conducted by the Palestinian Center for Policy and Survey Research indicates that more than 50 percent of the Palestinian people think Israel will succeed in undertaking the mosque while 21 percent state that the Israeli regime wants to divide the Noble Sanctuary into Jewish and Muslim sections.
The development comes as Israel continues to restrict the movement of Palestinian worshipers to the al-Aqsa Mosque in the Israeli-occupied Old City of Jerusalem al-Quds.
Over the past decades, the Tel Aviv regime has tried to change the demographic makeup of al-Quds by constructing illegal settlements, destroying historical sites and expelling the local Palestinian population.
The poll also shows that a majority of the Palestinians endorse Hamas, with nearly 80 percent of the respondents supporting Hamas's brave resistance against Israel during last summer's deadly war. More than 50 percent have also disagreed with any attempt to disarm the resistance movement.