Middle East
Terrorist Israel restricts access to Aqsa Mosque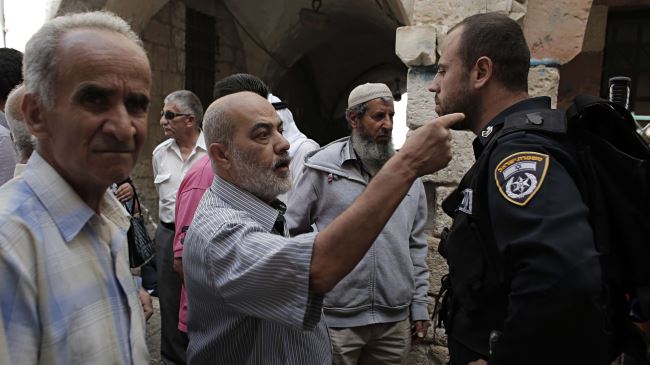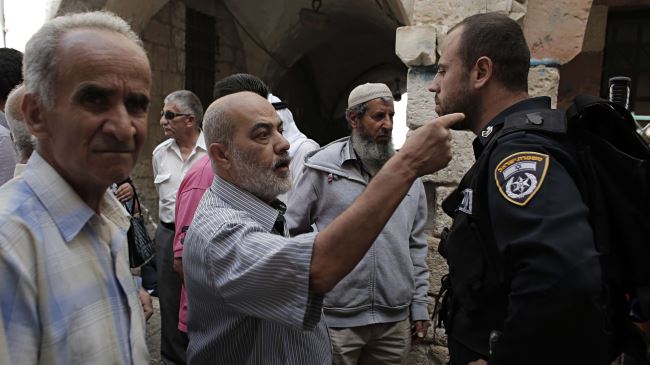 Israeli forces have barred men under the age of 50 from entering the Al-Aqsa Mosque in the occupied East al-Quds (Jerusalem), in a new move to further restrict Palestinians' access to the religious site.
"Police prevent men under 50 and West Bankers from entering the Al-Aqsa compound or Friday prayers," said Sheikh Azzam al-Khatib, director general of the Organization for Muslim Endowments and Al-Aqsa Affairs.
The Israeli police claimed that the restrictions were imposed upon reports of possible planned demonstrations after Friday prayers.
Israel usually imposes restrictions on Muslim worshippers' access to the Al-Aqsa Mosque on the first days of "Rosh Hashanah" (Jewish New Year).
On Wednesday, Israeli forces once again attacked Palestinian worshippers at the Al-Aqsa Mosque. At least 20 Palestinians were reportedly injured in the clashes.
Israeli troops have escalated their raids on the Al-Aqsa Mosque, the third holiest site in Islam, in recent months.
Almost on a daily basis, Israeli troops force their way into the ranks of Palestinian worshippers, triggering scuffles.
Israeli authorities are also systematically acting to change the identity and character of several Palestinian cities.
A report published by the Al-Aqsa Foundation in October 2013 said the Israeli regime is planning to build a synagogue at the Al-Aqsa Mosque compound as part of its efforts to further Judaize the occupied Palestinian territories.
Over the past decades, Israel has tried to change the demographic makeup of al-Quds (Jerusalem) by constructing illegal settlements, destroying historical sites, and expelling the local Palestinian population.