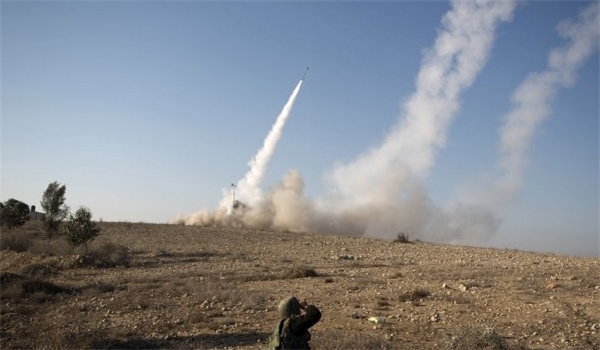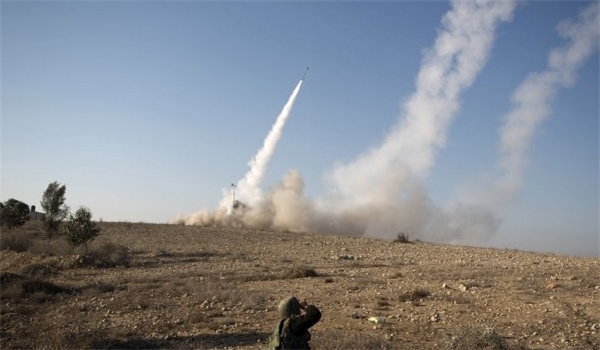 The Arabic-language media sources reported that the Israeli missile units opened fire at the Syrian army positions in Quneitra province after the latter inflicted a heavy defeat on Al-Nusra Front (also known as Fatah al-Sham Front or the Levant Liberation Board) in the town of al-Ba'ath.
The al-Mayadeen reported that the Israeli missile units deployed in occupied Golan Heights in Tal (hill) Abu al-Nadi fired three missiles at army positions near Naba'a al-Fawar, damaging the army's equipment.
The Israeli attack was done after the army soldiers repelled an Al-Nusra attack in al-Ba'ath and then in a rapid counter-attack recaptured lost lands.
Relevant reports said on Saturday that an Israeli military helicopter targeted two positions of the Syrian Army in areas near the town of Eastern al-Samadaniyeh and another position around the town of al-Ba'ath.
No accurate information has been released on the possible damage to the Syrian army.
In the meantime, the Arabic-language Elam al-Harbi news reported that the terrorists of Al-Nusra Front have intentionally increased their mortar attacks on occupied lands in the Golan Heights to give another pretext to the Israeli forces to target the Syrian Army's strongholds in Quneitra.