Palestine
Terrorist israeli forces attack Palestinians at Al-Aqsa Mosque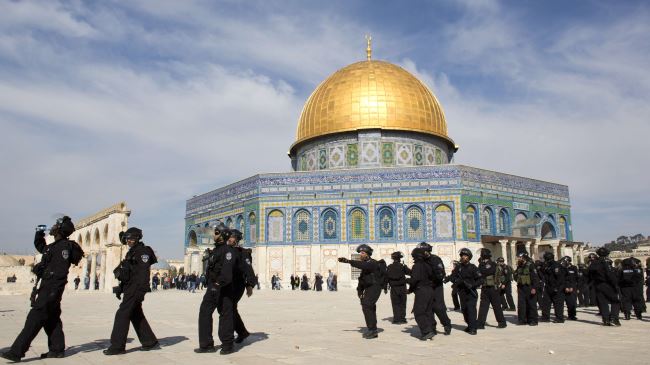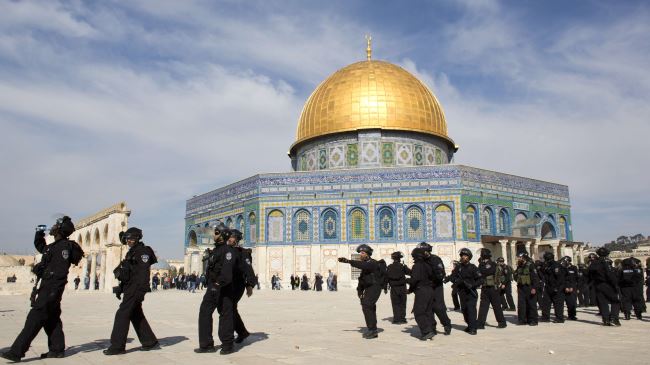 Israeli security forces have once again attacked Palestinian worshippers at Al-Aqsa Mosque in East al-Quds (Jerusalem), injuring more than ten people in the holy site.
The Israeli troops stormed the mosque early Monday by using stun grenades and tear gas against the Palestinians at the mosque.
Israeli forces attack Al-Aqsa Mosque to prevent Palestinians in al-Quds from holding religious ceremonies there. Locals say such raids are usually unprovoked.
On Wednesday, clashes broke out between Israeli forces and Palestinians after the Israelis raided the mosque in the occupied West Bank. The violence left dozens of the Palestinian worshipers injured.
According to the Al-Aqsa Mosque Compound director, Sheikh Omar al-Kiswani, the Israeli soldiers fired tear gas, stun grenades, and rubber bullets during the clashes.
Palestinians are extremely angry at these raids, considering them the desecration of the holy Islamic site. Palestinians argue that al-Quds is the capital of a future Palestinian independent state, and that its heritage should remain intact.
Over the past decades, Israel has tried to change the demographic makeup of al-Quds by constructing illegal settlements, destroying historical sites, and expelling the local Palestinian population.
The Al-Aqsa compound, which lies in the Israeli-occupied Old City of al-Quds, is a flashpoint. The location of the compound, known to Jews as the Temple Mount, is the holiest site in Judaism. The mosque is Islam's third-holiest site after Mecca and Medina in Saudi Arabia.