Palestine
Terrorist israeli forces, Palestinians clash in West Bank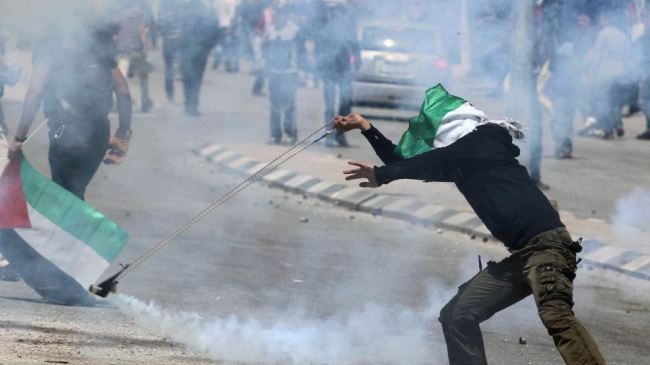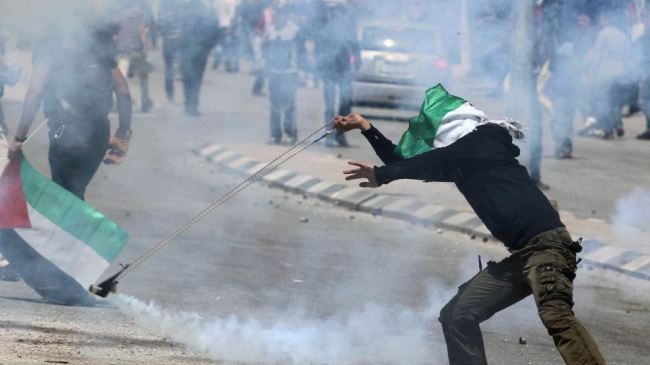 Fresh clashes have erupted between Israeli forces and Palestinian protesters in the occupied West Bank.
Heavy clashes were reported outside Israel's Ofer Prison, near Ramallah north of al-Quds (Jerusalem), on Thursday. Israeli forces reportedly used tear gas and rubber bullets to disperse angry Palestinians protesting in front of the prison.
The latest confrontations come after Israeli forces arrested over a dozen Palestinians across the West Bank overnight.
A Palestinian source told Turkish Anadolu news agency that Israeli forces detained 31 Palestinians in overnight raids in the occupied territory. He said the arrests bring to 188 the number of Palestinians detained in the past two weeks.
Violence has also erupted in the city of Nablus in northern West Bank, where dozens of extremist settlers under heavy military escort visited Prophet Joseph's Tomb near Balata refugee camp early Thursday morning.
The clashes reportedly broke out in the city's east with Israeli police using tear gas canisters and stun grenades against Palestinian protesters there.
Tensions have been running high in the occupied Palestinian territories following the closure of the al-Aqsa Mosque compound by the Israeli regime.
Israeli forces have set up barriers in front of all of the compound's gates to prevent Palestinian worshippers from entering the mosque.
Palestinians say Tel Aviv is planning to change the status quo and Judaize al-Quds.
The al-Aqsa Mosque compound, located in the Israeli-occupied Old City of al-Quds, is a flashpoint holy Islamic site. The mosque is Islam's third holiest place after Masjid al-Haram in Mecca and Masjid al-Nabawi in Medina, Saudi Arabia.