Palestine
Terrorist israeli offensive deteriorates Gaza water crisis: Report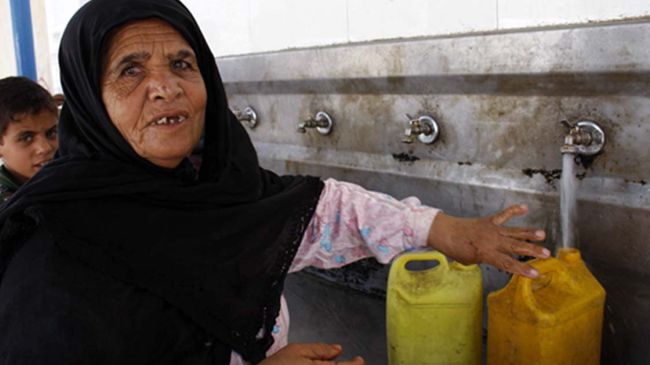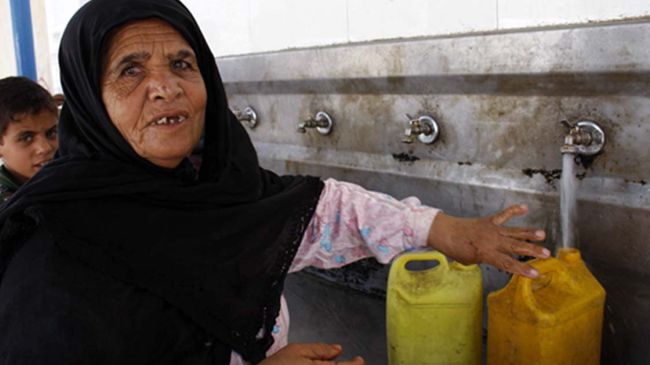 Israel's offensive on the besieged Gaza Strip has exacerbated a crippling water crisis in the Palestinian enclave, Press TV reports.
The Gaza Strip was already facing a water shortage before the Israeli war on the blockaded enclave began on July 8. The Israeli onslaught on the area has deteriorated the situation and most of the families in the blockaded territory now do not have access to either drinking or running water.
"Around 25 percent of our water supplies" fell behind the Israeli army lines after the first week of the Israeli regime (recent) offensive on the Gaza Strip, Monther Shublak, the head of Gaza water authority, told Press TV. This intensified the contamination in the water supplies and water distribution networks, he added.
"The water and sanitation crisis in the Gaza Strip is very critical," Arwa Mhanna, a spokeswoman for the UK-based charity organization Oxfam, also told Press TV.
Most areas in Gaza have unhealthy water because water supplies reach the population without being treated.
"As you can see we are displaced. At last, we are sheltering in the schools after our houses were destroyed in Beit Hanun. There is absolutely no water. And we wander everywhere looking for any water or electricity," a Palestinian woman said.
"We have nothing. We are sitting in a school. We have no water and no food. There are a lot of casualties in the school. We even don't shower," a Palestinian child said.
About 1,900 people have been killed and over 9,500 others injured by the Israeli regime's offensive against the Gaza Strip.
Gaza has been blockaded since June 2007, with Israel denying about 1.8 million people in Gaza their basic rights, such as freedom of movement, jobs that pay proper wages, and adequate healthcare and education.