Palestine
Terrorist israeli regime forces abduct 18 Palestinians in West Bank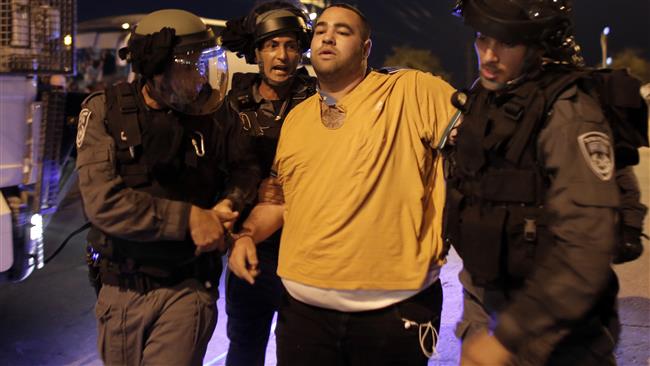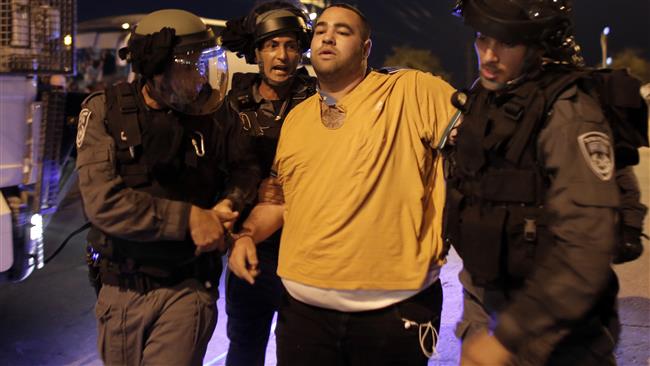 The Israeli regime forces have carried out several night raids in the occupied West Bank, abducting at least 18 Palestinians from their homes.
Various sources said two of the Palestinians had been kidnapped near Tulkarem, three in Nablus, two in Ramallah, four near Bethlehem and four near al-Khalil (Hebron), among others.
An Israeli military spokesperson claimed that all the Palestinians were seized from their homes for committing "illegal activity."
Palestinian sources said one of the abducted men in Nablus was Amjad Abdul-Salam Hanani, aged 25. Hanani was detained after Israeli forces raided his home in Beit Dajan village west of Nablus. Hanani was reportedly taken to Huwwara military site south of Nablus.
Occupation forces also abducted three young men from Kufr Qaddum village west of Qalqiliya, after ransacking their homes.
The Israeli troops raided the village of Kufr Qaddum overnight, and abducted 18-year-old Muhammad Nidal, 20-year-old Muhammad Shtewe, and 17-year-old Sari Sameer .
He added that the forces gave Subhi Mansur, 14, as well as Akil Shtewe, 26, official notifications to report themselves to Israeli intelligence forces.
Israeli regime forces regularly raid Palestinian homes and abduct residents across the occupied territories by applying the overused pretext of perceived security threats.
It is estimated that about 40 percent of the Palestinian male population has been arrested by Israeli regime forces at least once in life.
Nearly 7,000 Palestinian prisoners are currently being kept in Israeli detention centers, many without charge or trial.