Syria
Terrorist Media: Militants in Lattakia Panicked after Losing Commanders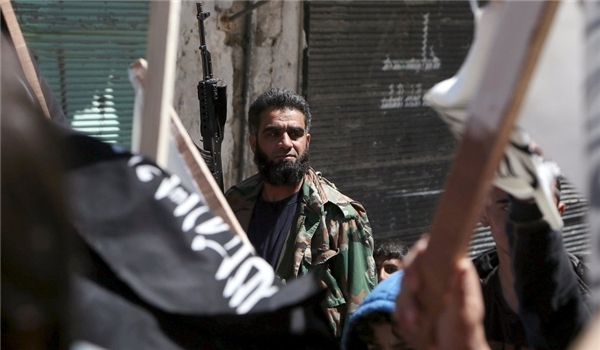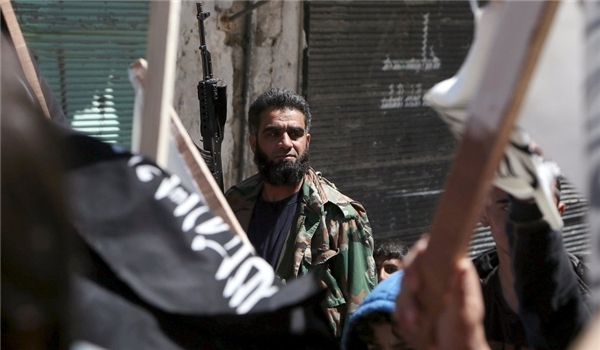 The Syrian army and its allies' major advances in Lattakia and the death of a large number of their commanders have disappointed the militants, a newspaper close to the dissidents reported.
Al-Quds al-Arabi daily reported that the militants have sustained heavy losses in Lattakia in the past two days, calling the battle between the militants and the Syrian army and its allies as "unequal".
According to the report, the militants affiliated to the Free Syrian Army (FSA) lost a large number of their leaders and commanders in Lattakia while other groups stationed in the region are suffering the same situation.
The latest reports from Northern Lattakia said that the Syrian army could purge al-Qala'h mountain of terrorists after liberation of Kinsibba town and the adjacent heights.
During the operations, the army was also supported by the Syrian and Russian fighter jets.
After the Syrian forces approached the administrative borders of Idlib province and Turkey, hundreds of Jeish al-Fatah and Turkistani terrorists launched heavy attacks against their positions and attempted to reoccupy the liberated areas from Kinsibba town to al-Qala'h mountain by extending the clashes.
The terrorists used very heavy weapons supplied by the western-Arab governments and could gain a small zone in the region but the Syrian forces' counterattack repelled their offensive and drove them out of the region.
Over 120 of terrorists were killed and wounded in the clashes and a large number of their weapons and ammunition were destroyed.
After 24 hours of heavy clashes, the militants were forced to withdraw but the Syrian forces remained prepared to crush the terrorists in case of more attacks.
Al-Qal'ah mountain overlooks Lattakia's border with Turkey, Idlib, and the Northern regions of Karmil, Zeitouneh, Shamiseh and Jabal Sheikh Hassan.
The Syrian army and its allies' recent victories in the newly-liberated town of Kinsibba will pave the ground for launching the operations to win back Idlib from the terrorists, a military source said on Wednesday.
"The military operations in Lattakia were launched to provide the ground for the army to regain positions that will be of crucial importance in future clashes," the source said.
"Kinsibba town is one of the most important positions retaken in Lattakia since it links Jabal al-Akrad and Turkmen areas, is adjacent to the Lattakia-Aleppo road and is of paramount importance for closing the borders and liberating Idlib which is full of foreign terrorists affiliated to Jeish al-Fatah," he added.