Syria
Terrorist organizations lose more members and equipment during army operations in Syria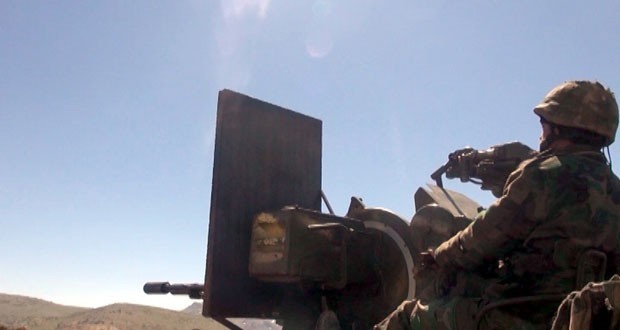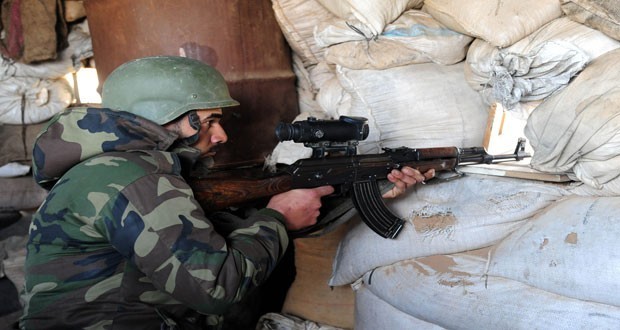 Terrorist positions in various areas were targeted by army units on Friday, with the operations, in which different weapons were used including air force and artillery, leaving dozens of terrorists killed and their hideouts and equipment destroyed.
Meanwhile, a military source announced that a warplane on a training mission crashed due to a technical failure near Khalkhala village in Sweida countryside, indicating that the search to locate the missing pilot is underway.
Idleb
A military source said the air force in the Syrian army launched airstrikes against gatherings of terrorist organizations in al-Msheirfa, Tal al-Awar, Areha and Tal al-Sahen in Idleb countryside, killing tens of their members, injuring others and destroying their ammo and weaponry.
Elsewhere in the province, the army targeted with intensive airstrikes terrorist organizations' gatherings in Abu al-Dohour, Taftanaz and Tallet al-Gazal in Idleb countryside, killing dozens of their members and destroying their weapons.
The source added that an Army unit frustrated a terrorist group's attempt to infiltrate to a military check-point in Tal Hamka in Idleb countryside, killing several terrorists.
Army units destroyed two mortar cannons and five vehicles belonging to terrorist organizations in Bashlamoun, Ayn al-Sawda and Ayn al-Barida in Jisr Ashughour area in the province's countryside.
Aleppo
An Army unit stepped up operations against terrorists' gatherings in Old Aleppo and al-Rashideen neighborhoods in Aleppo city.
The operations inflicted heavy losses upon terrorists, killing a number of them and wounding others, in addition to destroying their weapons and ammunition.
During a special operatio
n, the Army eliminated a number of terrorists and destroyed their weaponry and ammo in al-Atareb town to the west of Aleppo city.
Army operations in the area surrounding the Air Force Academy and al-Lyramoun area north of Aleppo city inflicted direct losses on terrorists.
Quneitra
Units of the army and armed forces targeted gatherings of terrorists and destroyed several of their dens in al-Samadaniyeh al-Gharbiyeh, Rasm al-Rawadi, Rasm al-Khawaled and al-Ajraf in the countryside of the southern Quneitra province.
Daraa
In neighboring Daraa, terrorists had their positions targeted in Tal al-Mal in the countryside of the province.
Homs
Units of the army and armed forces killed terrorists and destroyed their arms and ammunition in al-Msheirfeh al- Shamaliyeh village and the hills surrounding it in eastern Homs city, said a military source.
Another army unit, the source told SANA, destroyed terrorists' dens with all arms and ammunition inside them in Abu Hawadeet village in the eastern country side of Homs.
The terrorist organizations in al-Msheirfeh al- Shamaliyeh village fired several mortar shells in al-Khattab village, leaving material damage to the citizen's properties.