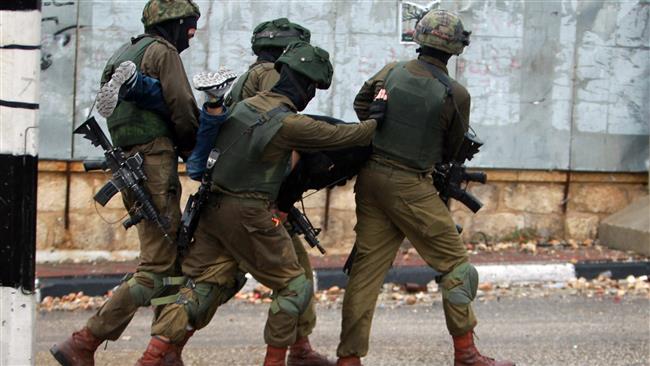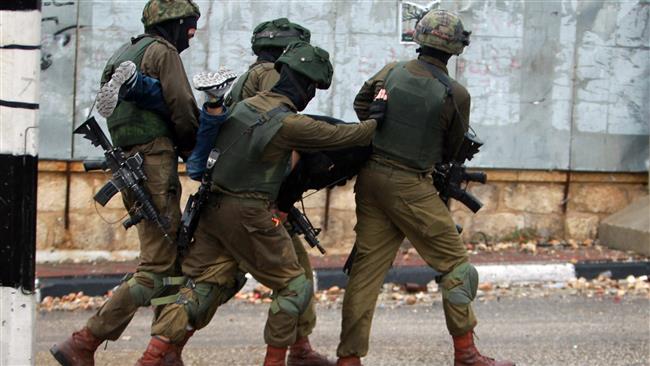 Zionist regime forces have abducted some 28 Palestinians during separate overnight raids across the occupied West Bank including al-Quds (Jerusalem).
According to local residents and the Zionist regime Israeli army, the abductions were made early Wednesday in the cities of al-Khalil (Hebron), Ramallah, Tulkarem and Jenin.
Israeli military officials claim the detainees, several of whom are members of the Palestinian Prisoners' Society (PPS), were involved in alleged terror activities and violent disturbances.
Zionist regime military confirmed that two of the detainees are members of the Gaza-based Palestinian resistance group Hamas.
Zionist regime forces regularly conduct search and arrest operations in Palestinian territories. According to rights groups, over 6,700 Palestinians are currently held in Israeli jails.
There has been growing confrontation between Israelis and Palestinians over the past months.
Tensions have dramatically escalated since the Israeli regime's imposition of restrictions in August on the entry of Palestinian worshipers into the al-Aqsa Mosque compound in East Jerusalem, al-Quds.
Palestinians say Tel Aviv seeks to change the status quo of al-Aqsa. They are also angry with Israeli extremists who, escorted by army forces, have stepped up their raids on the sensitive site, which is Islam's third holiest after Masjid al-Haram in Mecca and Masjid al-Nabawi in Medina.
Zionist regime forces have killed over 140 Palestinians since early October. Around 20 Israelis have also been killed during the period.