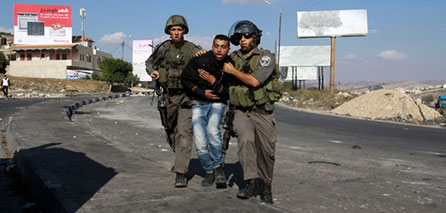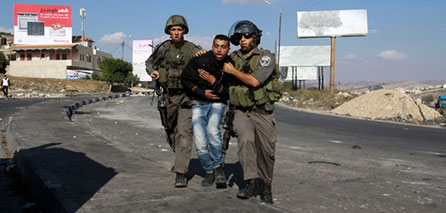 At least nine Palestinian civilians were kidnapped by the Israeli occupation forces (IOF) from the Occupied West Bank and Occupied Jerusalem at dawn Tuesday.
According to local sources, the IOF rolled into Kafr Akeb town and the Qalandiya refugee camp, in northern Occupied Jerusalem, shortly before they attacked the Palestinian protesters with randomly-shot waves of live rounds, rubber bullets, and tear gas canisters.
The occupation patrols further broke into civilian homes and wreaked havoc on them.