Palestine
Terrorist regime reopens pedestrian crossing with besieged Gaza Strip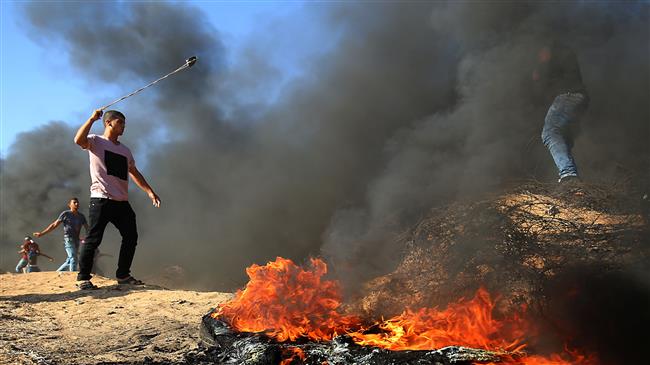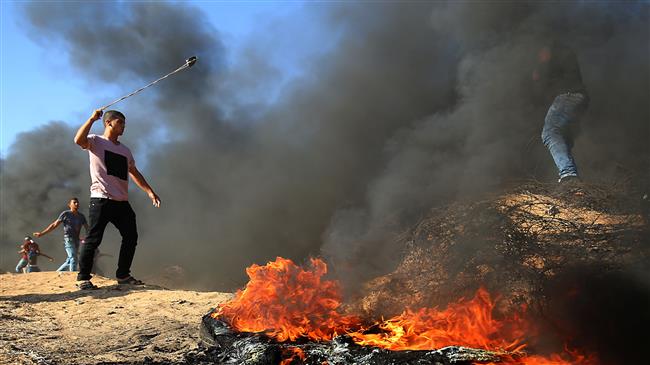 The Israeli military says it has reopened the Erez crossing, the only pedestrian crossing into the besieged Gaza Strip, days after shutting it over Palestinian protests.
A spokeswoman for the Israeli ministry of military affairs unit that oversees the crossing said it was opened as planned on Monday morning.
On Sunday night, the Israeli minister of military affairs, Avigdor Lieberman, said the crossing was being reopened due to "calm that has been maintained over the past week."
On August 19, Israel tightened its years-long blockade of the coastal strip by closing the crossing. The measure was taken in response to weekly Palestinian protests.
The crossing, situated along the northern part of Gaza, is used for the movement of humanitarian aid into the territory.
The Israeli regime has routinely closed the crossing, banning the entry of humanitarian supplies and other goods into Gaza.
Egypt, one of the only two Arab countries that have open relations with Israel, has blockaded the rest of the strip, including by closing the Rafah border crossing.
Tensions have been running high near the Gaza fence since March 30, which marked the start of a series of protests demanding the right to return for the Palestinians driven out of their homeland.
The Gaza clashes reached their peak on May 14, on the 70th anniversary of Nakba Day (Day of Catastrophe), which this year coincided with the US embassy relocation from Tel Aviv to occupied Jerusalem al-Quds.
More than 170 Palestinians have been killed and over 18,000 others wounded in the fresh wave of violence, according to the latest figures released by the Palestinian Health Ministry.
Gaza has been under Israeli siege since June 2007, which has caused a decline in living standards as well as unprecedented unemployment and poverty.
Israel has also launched several wars on the Palestinian sliver, the last of which began in early July 2014 and ended in late August the same year. The Israeli military aggression killed nearly 2,200 Palestinians and injured over 11,100 others.