Palestine
Terrorist regime tightens embargo on Gaza, halts fuel shipment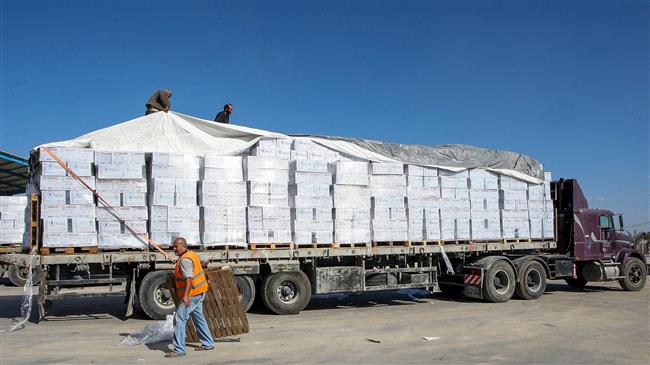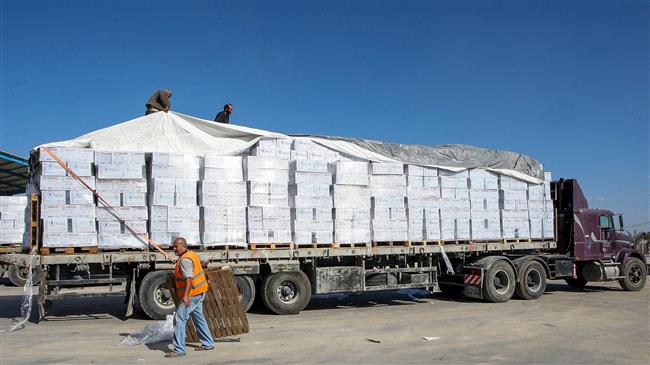 Terror regime israel has once again banned the entry of gas and fuel into Gaza as the regime puts more pressure on the already-besieged coastal enclave under the pretext of fiery kite protests by Palestinians there.
The Israeli minister of military affairs, Avigdor Lieberman, on Wednesday ordered a freeze on all fuel and gas shipments into Gaza through the Kerem Shalom crossing, the main point of entry of international aid into the strip, until further notice.
Lieberman claimed the decision aimed to stop the Palestinian protesters from setting balloons on fire and flying them into the Israeli-occupied territories.
"The return of the Kerem Shalom Crossing to full operation is dependent upon a total end to the balloon launches and clashes" near the fence separating Gaza from the Israeli-occupied lands, his office said.
Israel had also halted the flow of fuel, gas and commercial goods into Gaza in July, but later rescinded the measure.
Flying kites and balloons has become a new mode of resistance since Palestinians began their weekly protests near Gaza's border on March 30.
The protests peaked on May 14, when some 40,000 Gazans protested along the fence on the same day that the US opened its embassy in Jerusalem al-Quds in a provocative move.
Israeli snipers and special troops have shot and killed nearly 130 peaceful Palestinian protesters, sparking international outcry over the disproportionate use of force.
Israeli officials have tried to put a criminal spin on the protests, claiming that kites and balloons launched by Palestinians have burned thousands of acres of farmland, forests and nature reserves in the regions around the Gaza Strip.
Israel's deadly tactics in confronting weekly Friday protests have drawn international condemnations.
The Gaza Strip has been under an Israeli siege since June 2007. The blockade has caused a decline in the standards of living as well as unprecedented levels of unemployment and unrelenting poverty.
Under the blockade, Gaza, which hosts some two million Palestinians, has suffered an economic and humanitarian crisis. The United Nations has warned that the overall conditions could render the territory "uninhabitable" by 2020.