Middle East
Syria
Terrorist Saudi King to Mina Tragedy Victims: May Tranquility Accompany You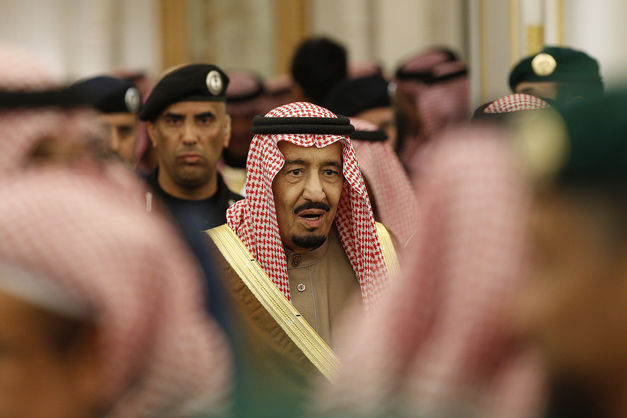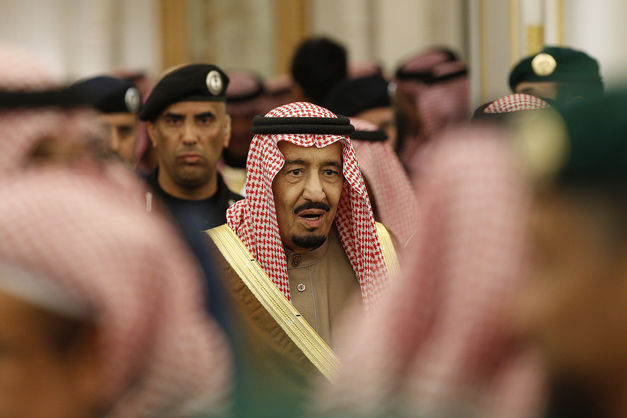 After people watched the news of Saudi King Salman bin Abdul Aziz sending a thank you letter to the Crown Prince Mohammad bin Nayef "and all other officials, our sons of Security Men, their brothers and sisters in the governmental and civil apparatuses who participated in serving pilgrims of the Holy Mecca, for their honorable efforts and high discipline in serving the pilgrims the conditions that allow them perform their Hajj duty at ease and tranquility," perhaps many of them remembered what was said by the Director of the Washington Institute's Gulf and Energy Policy Program "Simon Henderson."
Henderson said last year that the current Saudi King suffers from difficulty in mental concentration (Alzheimer.) So did the King consequently forget the stampede accident in
that took place less than a week ago, which killed (according to Saudi records) around 769 Hajjs, injured 934 others, as well as 600 pilgrims who are still lost till the moment, and still he considers that the Hajj performance of this year was accompanied with "tranquility"?!
Besides everything, the thanks letter mentioned above shows the kingdom's denial of its responsibility towards the victims, the wounded and the lost pilgrims of the Mina accident, their families and the countries they belong to, on the base of "as if it didn't happen," in addition to its responsibility towards all pilgrims who entered its land, to provide the highest levels of organization and good management of the pilgrimage performance.
Until the moment, the kingdom didn't issue any official apologize, clarification or explanation for what happened. The kingdom also doesn't show enough cooperation with the concerned countries as it caused the delay in the Iranian delegation's arrival at its land because of denying them the urgent visas. In addition, they delayed sending the bodies of the victims to their countries to start the funeral processes.
Despite the tragedy, Saudi media played its role in spreading rumors; perhaps the most distinguished of them was saying that the Former Iranian Ambassador to Lebanon Ghadhanfar Roknabadi has entered the Saudi lands under another name. Later on, Abadi's visa was shown publicly, and so was the video showing him performing the rituals of denouncing the polytheists before the accident, which proved this media tells lies and raised the question of the authorities' interests in spreading such kind of rumors.
Since this year's Hajj season has witnessed "high discipline," then why did the Saudi King issue few days ago some five royal orders to exempt the Minister of Pilgrimage, Director of General Security and three other high level officials from their jobs?
The dissociation on the level of royal orders, in addition to inconsistency on the level of the official toll of the victims is clear. It was suddenly announced on the website of "the Saudi Ministry of Health – General Directorate of Health Media and Relations", and reported by the deputy Health Minister Hamad bin Mohammad Dwaile' that the Mina accident's victims hit 4173 pilgrims. The news was removed soon after, which reflects the clear confusing on the level of the kingdom's dealing with the tragedy, either before it happened when they closed some ways in front of the pilgrims, which caused crowdedness that led to the stampede accident as it was reported by eyewitnesses, or after it happened when they couldn't control the situation, and so many reasons that we have already mentioned. However, it is still the most provocative behavior to despise the souls of those who passed away, and that the head of the kingdom considered "ease and tranquility" had accompanied the pilgrims of the Holy Mecca this year.