Syria
Terrorist shelling kills 10, mostly children, in Syria's Aleppo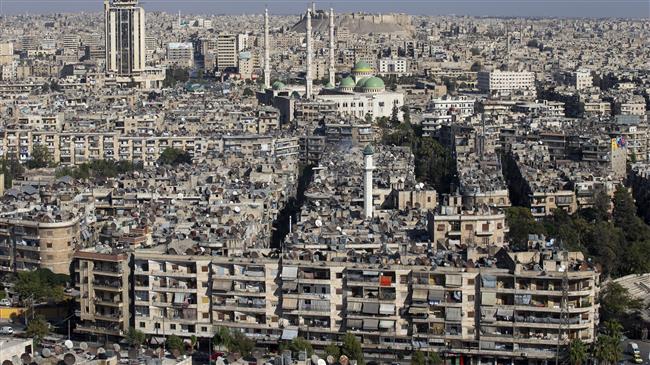 Russia says terrorists have launched a mortar attack on Syria's northern Aleppo Province, killing 10 civilians, mostly children, and wounding over a dozen more.
Major Geneneral Yuri Borenkov, the head of the Russian Reconciliation Center for Syria, said on Wednesday that the shelling hit a sports club in the city of Tall Rifat.
"A sports club in the city of Tall Rifat in Aleppo province was shelled by terrorists. They fired 120-mm mortar rounds from the southeastern outskirts of the village of Kaljibrin," he said. "The shelling killed 10 civilians [a man, a woman and eight children], while another 13 people were injured, including seven children, two of them are in serious condition."
Borenkov also noted that Hayat Tahrir al-Sham terrorists conducted a missile strike on a residential building in the town of al-Wadihi in Aleppo's southern countryside on Tuesday.
The attack, he added, destroyed the house, killed a six-year-old boy, and injured his mother and two brothers.