Syria
Terrorists Assassinating Peace Committee Members to Stop Peace Talks in Southern Syria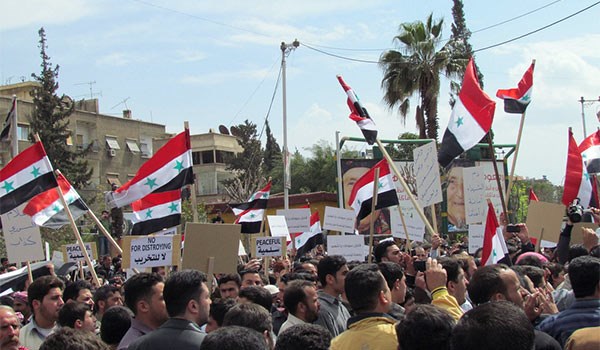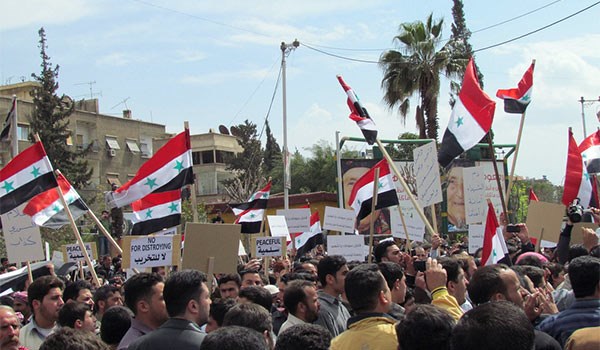 People in the Southern province of Dara'a called for the implementation of the reconciliation plan and expulsion of terrorists from the region, a Russian media outlet reported on Saturday, adding that the terrorists have already assassinated over 20 members of the Peace Committees to damage peace talks.
The Arabic-language website of Sputnik reported that the terrorists have carried out a number of assassinations against the members of the Peace Committees and their family members and even local officials and family members of the Syrian army soldiers to prevent implementation of the reconciliation plan in Southern Syria.
A sum of 21 officials and renowned figures operating in Peace Committees, including Mayor of the small town of Abedin Naji Mustafa al-Mustafa and Mayor of al-Qariyeh al-Qabi Abdurrahman al-Shalibani, have been assassinated since the start of de-escalation zone plan in Dara'a province since December 2017.
In the meantime, Secretary of the Arab Socialist Ba'ath Party in Dara'a Hossein al-Refayee said that the entire officials, parties and residents in the region have strongly urged enforcement of the reconciliation plan, expulsion of the terrorists and granting government amnesty to those militants that lay down their arms.
He further added that the terrorists who oppose the peace agreement with the army are assassinating peace activists to block the peacd process, adding that 15 peace activists have recently been assassinated by the militants.
Earlier reports said that the Syrian Army dispatched the longest ever convoy of forces and military equipment to the Southern province of Dara'a in preparation for a major assault in the region.
The army sent tens of tanks, military vehicles, missile launchers, trucks carrying heavy weapons and military hardware along with a large number of elite forces to Dara'a province.
Local sources, meantime, said that thousands of army men have left their positions in Eastern Qalamoun and Damascus for Dara'a and Quneitra provinces in the last two days.
The army plans to launch a large-scale operation in Southern Syria to free the entire Dara'a province and impose full control over the border with Jordan and the key Nasib border-crossing.
Also, Northern Sweida that is under the control of the Al-Nusra front (also known as Fatah al-Sham Front or the Levant Liberation Board) and its affiliated terrorists will be freed if the army scores victory in the operation.
Military analyst said that the army's operation in Dara'a will be expanded to Quneitra province near the occupied Golan to put an end to the terrorists' presence in Southern and Southwestern Syria.