Syria
Terrorists empowered after US-led strikes: Syria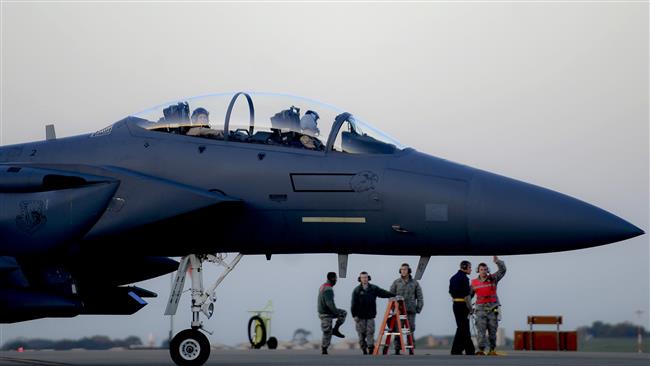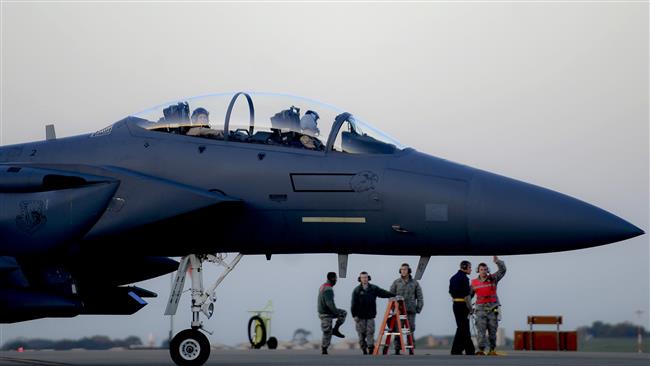 Syria complains that terrorists harrying the country have grew in power after the United States and its allies started aerial strikes against purported Daesh hideouts.
"The result is that the terrorists have gained more ground and more recruits from around the world," Syrian President Bashar al-Assad told China's Phoenix television in an interview published on Sunday.
The Americans "took some actions against some terrorists in some areas in order to prevent them from attacking certain areas that they don't want them to be in," he said, adding, "But they didn't do the same, for example, when the terrorists attacked [the historic city of] Palmyra, which is a very important city, regarding its heritage, around the world. They didn't do anything."
Daesh overran Palmyra in the central Homs province on May 21. Since then the terrorist group has blown up a number of temples and mined other monuments.
The US-led coalition has been pounding purported Daesh positions inside Syria without any authorization from Damascus or a United Nations mandate since last September. The mission has fallen severely short of dislodging the terrorists.
Assad also accused the West of complicity in the provision of assistance to the Takfiri terrorist group of Daesh, which has overrun about a third of Syria and is tyrannizing the civilian population there.
"Logistically, all kinds of supports to ISIS (Daesh), whether it's human resources, money, and selling their oil, and so on, passes through Turkey, in cooperation with the Saudis and Qataris, and of course with American and Western overlooking of what's going on," Assad noted.
Western policies, he said, are to blame for the conflicts currently bedeviling the Middle East.
Citing a case in point, he referred to Aylan Kurdi, a three-year-old Syrian refugee child, whose body washed up ashore earlier in the year, sending shockwaves throughout the world.
"This boy and… other children suffered and died and are being killed because of the Western policies in this world, in this region," said the Syrian head of state.
He hailed Russia's military engagement against terrorists in the violence-wrecked country, adding that since the beginning of the Russian campaign on September 30, terrorists had begun to retreat and flee in thousands.
The foreign-sponsored conflict in Syria has thus far claimed the lives of more than 250,000 people and left over one million injured, according to the United Nations.