Middle East
Syria
Terrorists Flee 16 Towns, Villages in Idlib
The Syrian army forces liberated 16 towns and villages in Eastern Idlib in the Northwestern parts of the country, advancing towards the strategic city of Saraqib.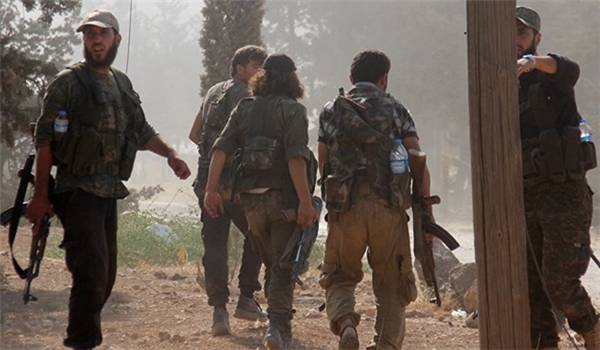 The London-based Syrian Observatory for Human Rights website close to the dissidents confirmed on Wednesday that the Syrian army is advancing in Idlib province and has earned fire control over several villages and towns.
It added that the army troops have recaptured 16 towns and villages in the region, including Barisa, al-Hamamat, Tal al-Sultan, Um Sharshouh, al-Khashakhish, Tal Ebrahim, Jabal al-Tawil, al-Katibeh al-Mahjoureh, al-Baliseh, al-Wasetah, Kuwairas, Tal al-Aqar, al-Mushirfeh, Tawil al-Halib, al-Raqem and Jadidat al-Khatarah.
The SOHR also reported that the Syrian army has liberated 68 regions in Idlib since the start of the operations against the terrorists on January 24.
In recent days, army units have taken back the strategic town of Hish and several villages after eliminating the last gatherings of the terrorists in the Western countryside of newly-recaptured Ma'aret al-Nu'aman.
The crossroad city of Saraqib is a high priority for the Damascus government, as two major highways go through Saraqib, including the primary route to Aleppo from Idlib.
The fresh military operation by Damascus came after those positioned in the de-escalation zone failed to honor a ceasefire brokered by Russia and Turkey and continued to target civilian neighborhoods. The Syrian army forces resumed their military operation against militants in Idlib, over multiple ceasefire violations.
The Russian Reconciliation Center for Syria has repeatedly called on militants to stop fighting and peacefully engage in conflict resolution.
Idlib is the last stronghold of militants in the Arab republic. According to Syrian President Bashar al-Assad, liberating the area is essential to putting an end to the country's conflict.