Syria
Terrorists Fleeing Battlefields amid Rapid Advances of Syrian Army in Hama Province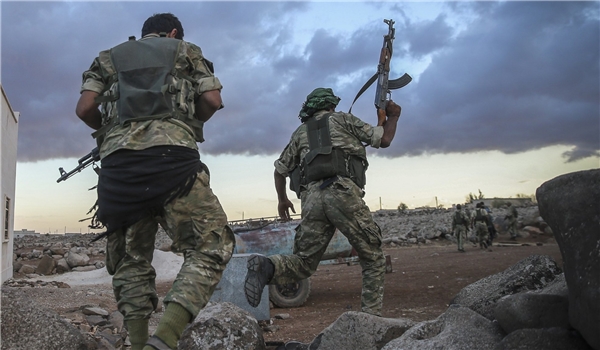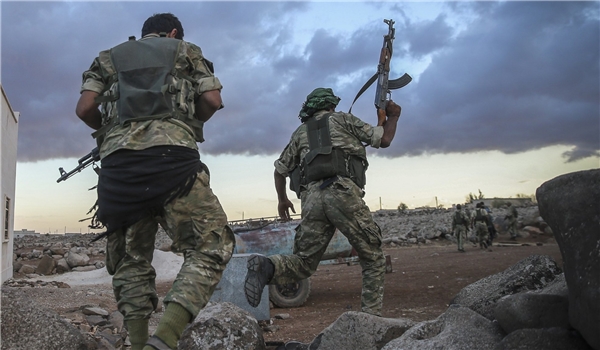 The Syrian Army troops imposed control over more regions in Northeastern Hama, and forced the terrorists of Al-Nusra Front (Tahrir al-Sham Hay'at or the Levant Liberation Board) to escape from the battlefields in groups, field sources reported on Saturday.
The sources said that the army men drove the Al-Nusra out of the villages of al-Saloumiyeh and Abu Omar and Atshan Southwest of the village of al-Hamdaniyeh.
The sources said that the Al-Nusra has suffered heavy casualties in the battlefield and the remaining pockets of its forces fled the region.
Militant-affiliated websites said earlier today that the terrorist groups stationed in Northern Hama resumed infighting concurrent with the Syrian army's military advances from several directions in the region and in Southern Idlib.
The ISIL terrorists penetrated into the military positions of Al-Nusra Front in the town of Abu Khanadeq in the Northern outskirts of Hama, the terrorist-affiliated websites reported.
They also reiterated that the ISIL penetrated into Northern Hama after a group of Al-Nusra Front terrorists joined ISIL and withdrew from their military positions in Abu Khanadeq.
The terrorist-affiliated sources also said that clashes among terrorists erupted after a terrorist group affiliated to Al-Nusra Front attacked the ISIL stronghold in the village of Kafroumeh and killed senior ISIL commander Mohammad Ebrahim Joulaq nom du guerre Shimiayee.