Syria
Terrorists in Eastern Ghouta Seek Help after Army's Intensified Attacks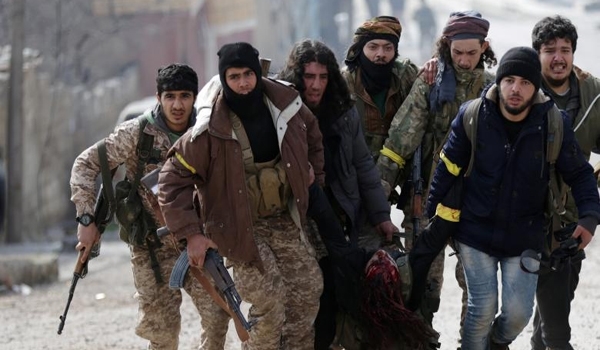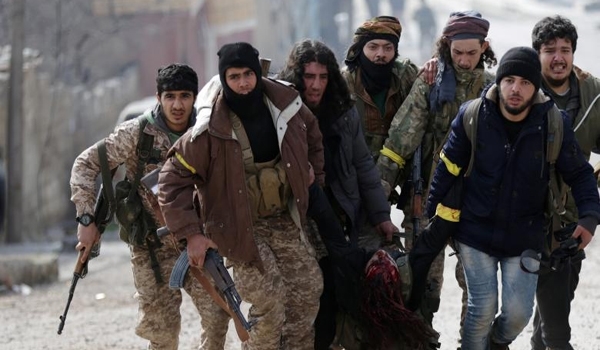 The Syrian army's extensive attacks against the terrorists in Eastern Ghouta have made Faylaq al-Rahman and al-Nusra Front (Tahrir al-Sham Hay'at or the Levant Liberation Board) terrorists call on Turkey to save them from the region, sources said on Thursday.
Sources affiliated to Faylaq al-Rahman reported that some militant groups in Eastern Ghouta of Damascus have agreed to withdraw from the region and have started negotiations with Ankara to evacuate hundreds of al-Nusra members.
They added that the militants in Eastern Ghouta hope that Turkey would be able to pave the ground for reaching a 24-hour-long ceasefire agreement with Russia.
Meantime, Spokesman of Turkish President Recep Tayyip Erdogan, Ibrahim Kalin, told a news conference that Ankara was working to extend a five-hour daily truce in Syria's Eastern Ghouta to 24 hours and that Erdogan would discuss the situation there with Iranian President Hassan Rouhani on Wednesday.
Based on reports, 240 terrorists whose evacuation has been proposed are affiliated to al-Nusra and they are not included in the UN Security Council's ceasefire agreement.
But the military spokesman of Jeish al-Islam terrorist group denied holding any negotiations to leave Eastern Ghouta, adding that they will remain in the region.
The Syrian and Russian armies have announced that the militants in Eastern Ghouta can leave the region along with their family members and personal weapons.
Meantime, people in Eastern Ghouta disclosed on Wednesday that the terrorists have been plundering the humanitarian aid convoys that were delivered to the war-torn region earlier in the week.
The supply of humanitarian aid to the Syrian town of Douma in Eastern Ghouta by a UN-Syrian Arab Red Crescent convoy was almost jeopardized by the two-hour talks between the convoy members and head of the local military and political councils, the sources said.
"After the convoy entered Douma, the talks between the convoy staff and leaders of the local military and political councils took place in one of the local mosques, being recorded on video, and the record was later used by the Jeish al-Islam militants for propaganda purposes," a source said.
"At the same time, due to the two-hour delay, the delivery of humanitarian aid and medicine to civilians was in fact under the threat of disruption," the source added.
The source emphasized that the humanitarian agencies were able to personally verify that militants forcibly kept civilians in the area as a "human shield".
"The residents asked the UN staff and convoy members to facilitate their evacuation from this zone, told that the militants are taking away their aid, forbidding them from leaving their homes," he stated.