Syria
Terrorists in More Regions End Fight against Syrian Army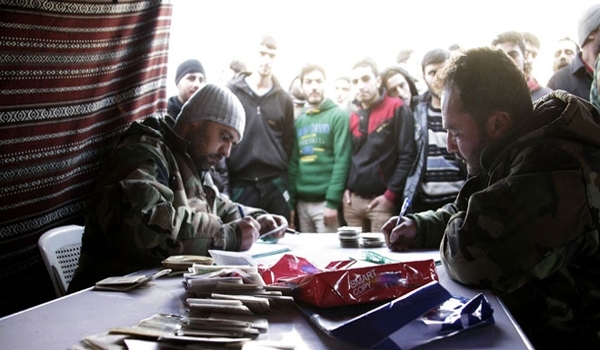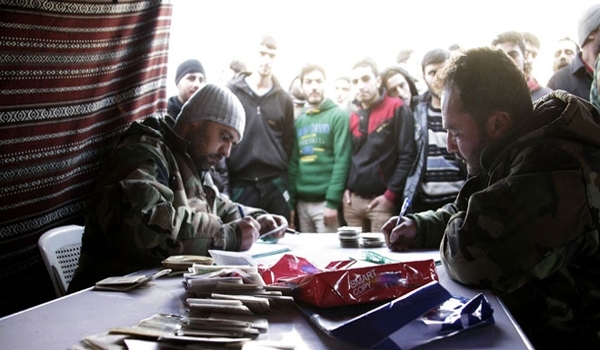 The Russian Reconciliation Center for Syria announced that militants in more regions have handed over their weapons to the Syrian Army and signed peace with the Damascus government.
The Russian center said that representatives of militants in more regions have inked peace agreements with the Syrian government, adding, "The total number of regions, cities, towns and villages that have thus far joined peace plan in Syrian now stands at 1,270."
On Wednesday, Damascus granted amnesty to hundreds of militants that had laid down arms and applied for government pardoning in Northwestern Damascus.
700 militants that had laid down their arms and joined the nationwide peace agreement in the town of Sarqaya were granted government amnesty.
Earlier this month, Syrian President Bashar Assad extended a decree on amnesty for militants who surrender and hand over their weapons until the end of June.
The decree 15/2016 dated July 28, 2016 was extended by President Assad until June 30, 2017, according to a state news agency report.
The above-mentioned order was initially issued for the period of three months and on October 27, 2016 was prolonged for the same period. The amnesty also covers kidnappers who agree to release their hostages.
Since 2011, Syria has been engaged in war against terrorism, with government forces fighting against numerous militant and terrorist groups, including al-Nusra Front (also known as Fatah al-Sham front) and ISIL.