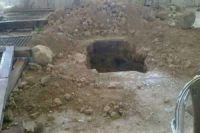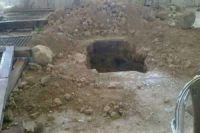 Terrorists in Syria exhume grave of Prophet's companion
Reports from Syria say Wahhabi terrorists have desecrated the grave of a prominent Muslim figure and Prophet Muhammad's (blessings of God upon him and his progeny) companion Hujr ibn Adi near the capital, Damascus.
According to the reports, the foreign backed terrorists have reportedly attacked the mausoleum and exhumed the grave of Hujr ibn Adi in the Damascus suburb of Adra, and took his remains to an unknown location.
Hujr – a close companion of the Prophet Mohammad (SAWA) and a staunch supporter of the Imam Ali (AS), the first infallible successor of Prophet Muhammad (SAWA) – led the army of Muslims to victory in several crucial battles.
He and his sons finally fell victim to their loyalty Imam Ali (AS) and were murdered on the orders of Muawiyah bin Abu Sufyan in the year 660 CE.