Syria
Terrorists kill 20 Syrians in Aleppo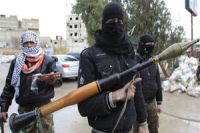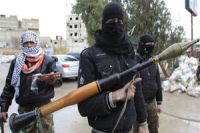 Foreign-sponsored terrorist in Syria have carried out more deadly attacks in the northwestern governorate of Aleppo.
According to Press TV, on Sunday, the militants fired rockets and artillery shells in the towns of Kafr Nabl and Zahra, killing 20 Syrians and injuring many others.
The dead included many women and children.
The insurgents fighting government forces have carried out similar attacks in recent months.
Meanwhile, there are reports of successful advances by the Syrian army.
The military has managed to regain control of several strategic towns and locations over the past few days.
A large number of insurgents have reportedly been killed in the clashes with the army.
The Syria crisis began in March 2011, and many people, including large numbers of soldiers and security personnel, have been killed in the violence.